Cost of Living in Dublin — Is It Worth the Craic?
Dublin is the capital city of Ireland and the home of good "craic", but could you afford to live there? Learn if you'll need the luck of the Irish to get by in this historic and popular city.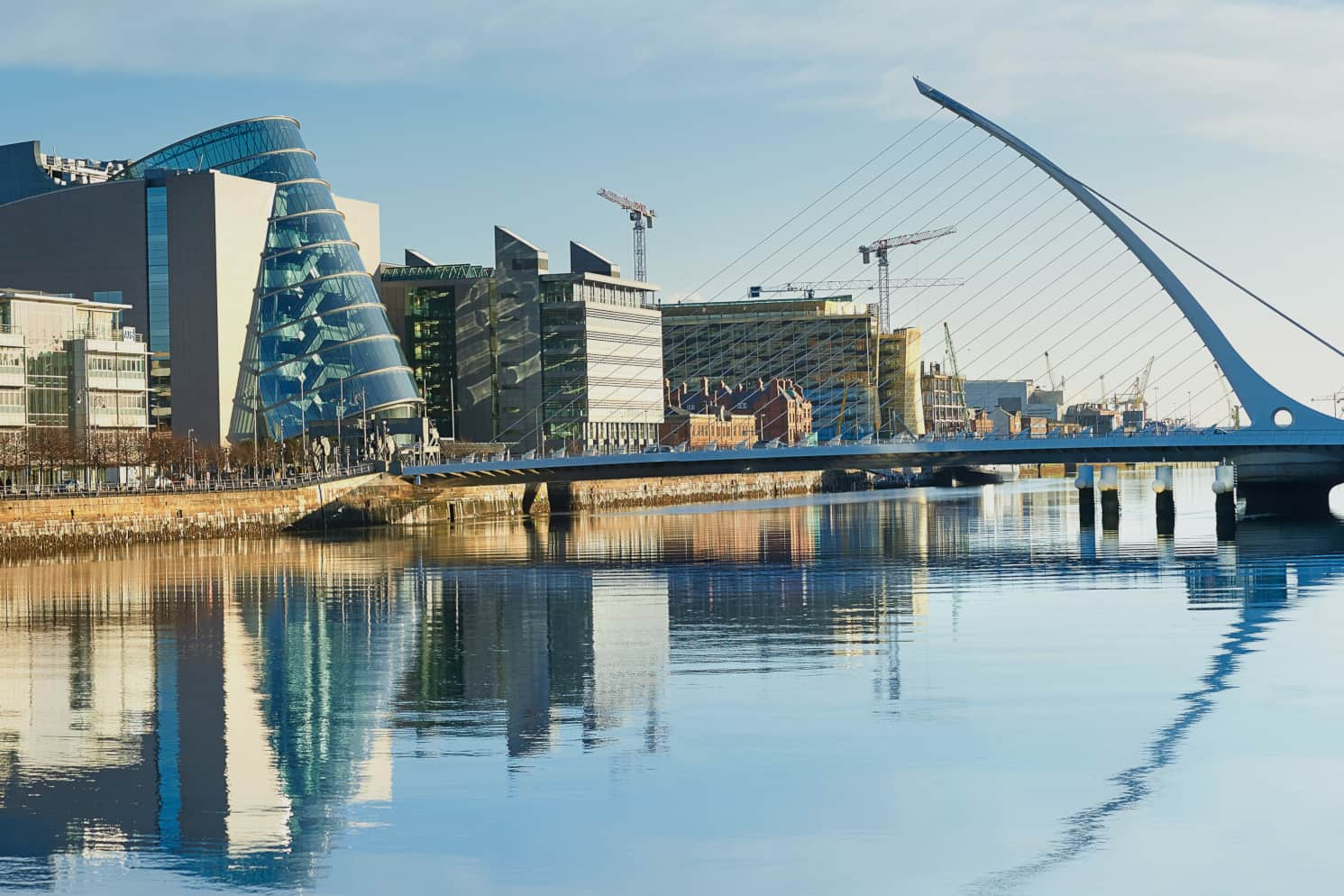 Dublin is the thriving capital city of Ireland. Known for good times and tourism, the city plays host to some of the world's largest companies and over 100,000 students across four universities. For all its advantages, Dublin also ranks in the top 50 most expensive places to live in the world.
Take a deep dive with us into the cost of living in this vibrant Irish city.
1. Salaries in Ireland
Data from Ireland's Central Statistics Office (CSO) shows that the average annual salary in Ireland is €45,324. This figure is not necessarily an accurate representation of how much people usually earn in Dublin since the average is brought up by high earners.
The CSO has also calculated the median income which provides a more accurate indication of what average Dubliners earn. The median annual income in Ireland is €780 per week or €40,579 per year. People earning this amount are at the 50th percentile meaning that half of all people earn more while half earn less.
Ireland has a minimum wage of €11.30 per hour, while the average working week is around 40 hours. This means that a worker earning the minimum wage will earn in the region of €452 per week, working out to €23,504 annually.
| | Gross Salary per Year | Take-Home Pay Monthly |
| --- | --- | --- |
| Minimum Wage in Ireland | €23,504 | €1,743 |
| Median Salary in Ireland | €40,579 | €2,698 |
| Irish National Average Salary | €45,324 | €2,901 |
Your lifestyle in Dublin is likely to depend on how much money you have left after paying tax on your income. Use our Ireland salary calculator to work out your monthly salary after tax in just a few clicks.
2. The Cost of Accommodation in Dublin
Whether you've taken a job in the Irish capital or you're a local moving out on your own for the first time, you're going to need a place to call home.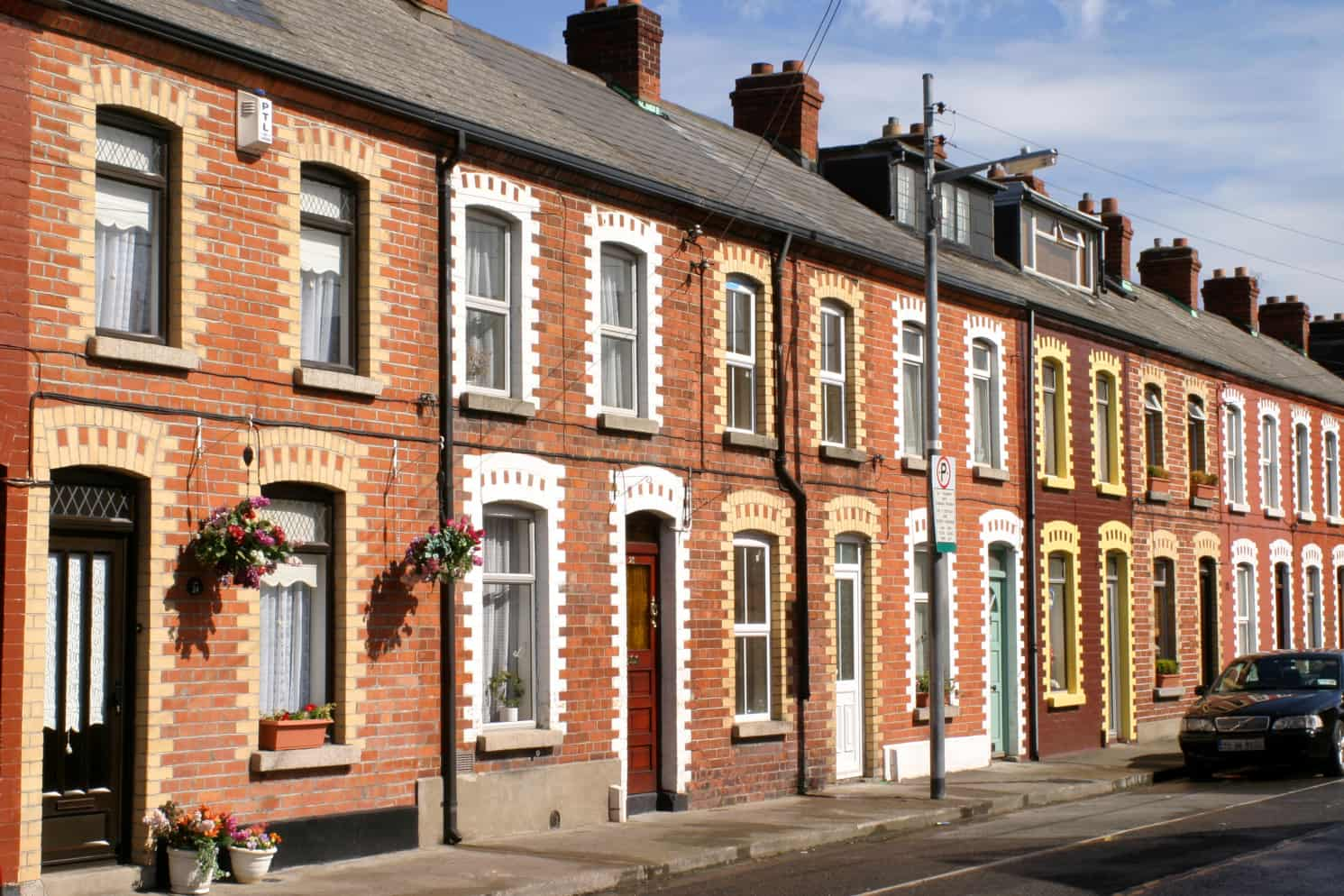 The amount you pay for accommodation will depend on a variety of factors including whether you choose to buy or rent. Even then, the total cost varies greatly depending on the type of property you want to live in. Some people find themselves sharing a house with friends or colleagues, whilst others would prefer to live in a studio flat of their own.
Source: daft.ie (2022)

| Apartment Type (Dublin City Center) | Average Monthly Rent |
| --- | --- |
| Single Bedroom (Shared Apartment) | €738 |
| 1 Bed Apartment | €1,717 |
| 2 Bed House | €2,083 |
| 3 Bed House | €2,565 |
| 4 Bed House | €3,075 |
| 5 Bed House | €3,540 |
Costs also vary depending on where you choose to live in Dublin. As with most cities, it becomes cheaper to buy and rent as you get further away from the city centre.
Source: daft.ie (2022)

| Dublin Zone | Average Monthly Rent |
| --- | --- |
| City Center | €2,215 |
| North City | €2,189 |
| South City | €2,357 |
| North County | €2,056 |
| South County | €2,494 |
| West County | €2,114 |
3. The Cost of Utilities in Dublin
In addition to paying for accommodation, you'll also need to pay towards utility bills whilst living in Dublin. These usually include the cost of gas, electricity, water and drainage, and Wi-Fi. If you're renting a room, these costs may be included in your standard rate, but it's important to make sure you understand what is and isn't covered.
The standard cost of utilities including water, gas, and electricity will depend on how much you use and whether you're able to take advantage of any deals. As an indication, you can expect these to cost in the region of €150 per month for a 1-bedroom apartment. Broadband internet will usually cost an additional €30 – €60 per month, depending on the speeds required.
Taking into account all of these expenses, the average Dubliner can expect to spend at least €180 or more per month on bills and utilities. That's before you factor in the cost of a mobile phone subscription, too!
4. Dublin Travel and Transport Costs
As with most things, the cost of transport around Dublin depends on where you live and where you need to go. Costs vary massively between short local journeys and jaunts across the city, so these figures are just an indication of what you can expect to spend.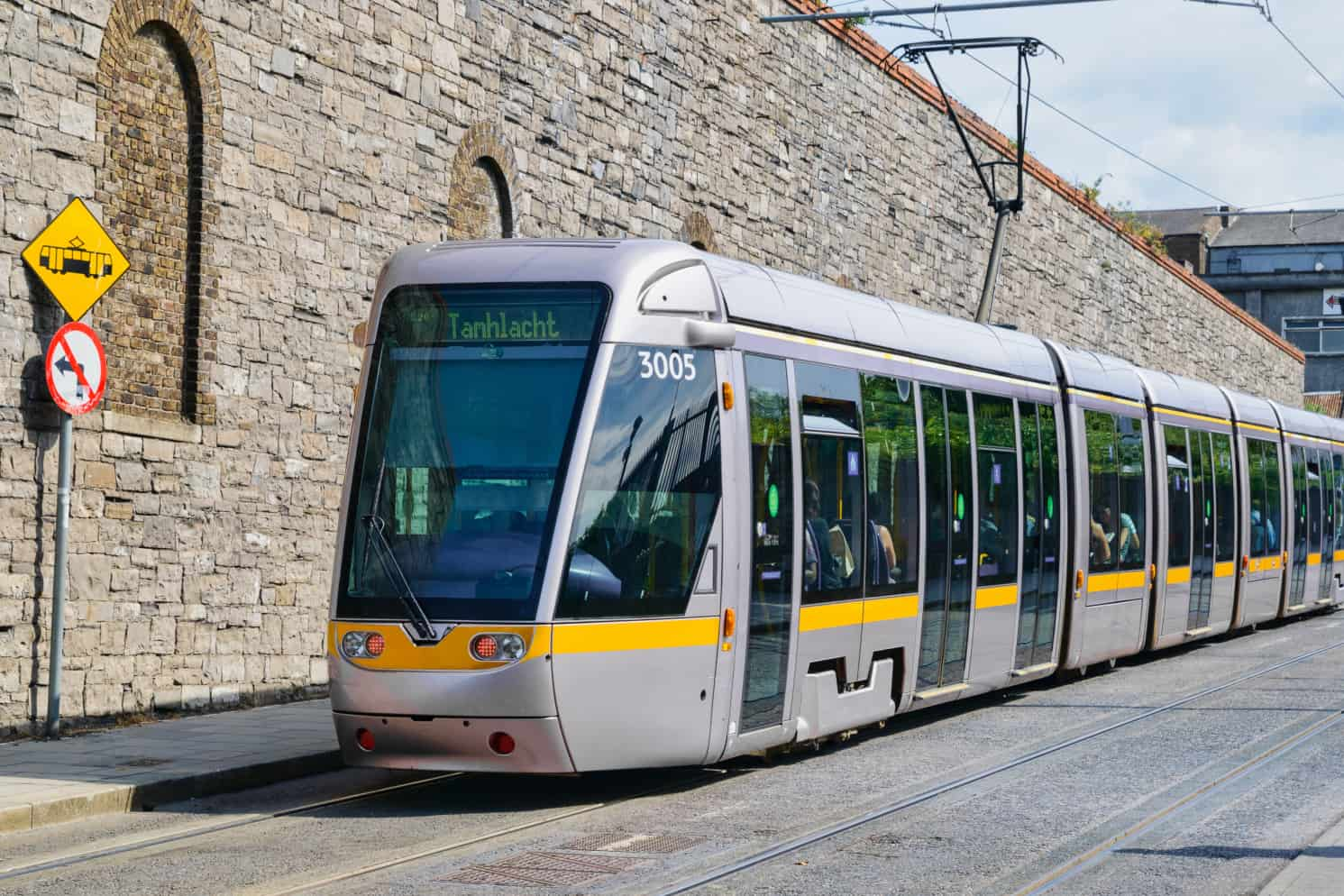 Dublin benefits from a vast public transport network that can take you all the way from the airport at Ballymun to Shankill to the south of the city and beyond. You'll often see people getting around Dublin using trains, trams, and buses. Your choice of transport is likely to depend on the type of journey you need to make. Many locals use a Leap card that could save you up to 31% across all travel.
| Transportation Service | Price |
| --- | --- |
| Short Bus Ride | €1.30 |
| TFI 90 Min Bus Ride | €2.00 |
| Bus or Luas Daily Cap | €5.60 |
| Bus or Luas Weekly Cap | €22.00 |
| Parking Price 1h | €0.80 – €3.50 |
| Taxi Day Tariff | Initial Charge: €3.80; Price per km: €1.14 – €1.50 |
| Taxi Night Tariff | Initial Charge: €4.20; Price per km: €1.45 – €1.80 |
5. The Cost of Food and Groceries in Dublin
How much you spend on grocery shopping will depend on your own lifestyle preferences. Dublin has many retailers ranging from large supermarkets to much smaller local shops. There are also markets offering fresh fruit, vegetables, meat and baked goods.
There are a number of popular supermarkets operating in Dublin including: Aldi, Lidl, Nolan's, Tesco, Dunnes Stores, and SuperValu. There are also a variety of smaller niche food retailers and grocers including Dollard & Co. and the Fallon & Byrne Food Hall.
You can survive on a budget in Dublin, with the average cost of major food and grocery items as follows:
| Item | Average Cost |
| --- | --- |
| Loaf of Bread | €1.78 |
| 1 L (1 qt) of Milk | €1.21 |
| 1 kg (2.2 lb) of White Rice | €1.42 |
| 1 kg (2.2 lb) of Local Cheese | €8.78 |
| 1 kg (2.2 lb) of Apples | €2.53 |
| 1.5 L (1.6 qt) of Bottled Water | €1.37 |
| 750 ml (25.3 oz) Bottle of Mid-Range Wine | €12.00 |
| 500 ml (16.9 oz) Bottle of Local Beer | €2.63 |
| Average Weekly Grocery Bill for One Person | €51 – €100 |
6. The Cost of Entertainment and Leisure in Dublin
Dublin is far from a boring place to be, and alongside all the tourist attractions it's packed with cinemas, theatres, and other pursuits that offer ideal ways to spend your downtime. How much it costs to entertain yourself in Dublin will depend on your own hobbies and preferences.
| Entertainment | Approximate Cost |
| --- | --- |
| Cinema Ticket | €10.00 |
| Meal in a Mid-Range Restaurant | €30 – €40 |
| McMeal at McDonald's | €7.19 |
| Pint of Guinness | €6.00 |
| Glass of Wine | €7.00 |
| 1 Month Gym Membership | €25 |
7. Dublin Childcare Costs
If you have children, you'll probably be keen to find a competitively priced childcare provider to look after them while you're out earning enough to cover the costs of living in Dublin.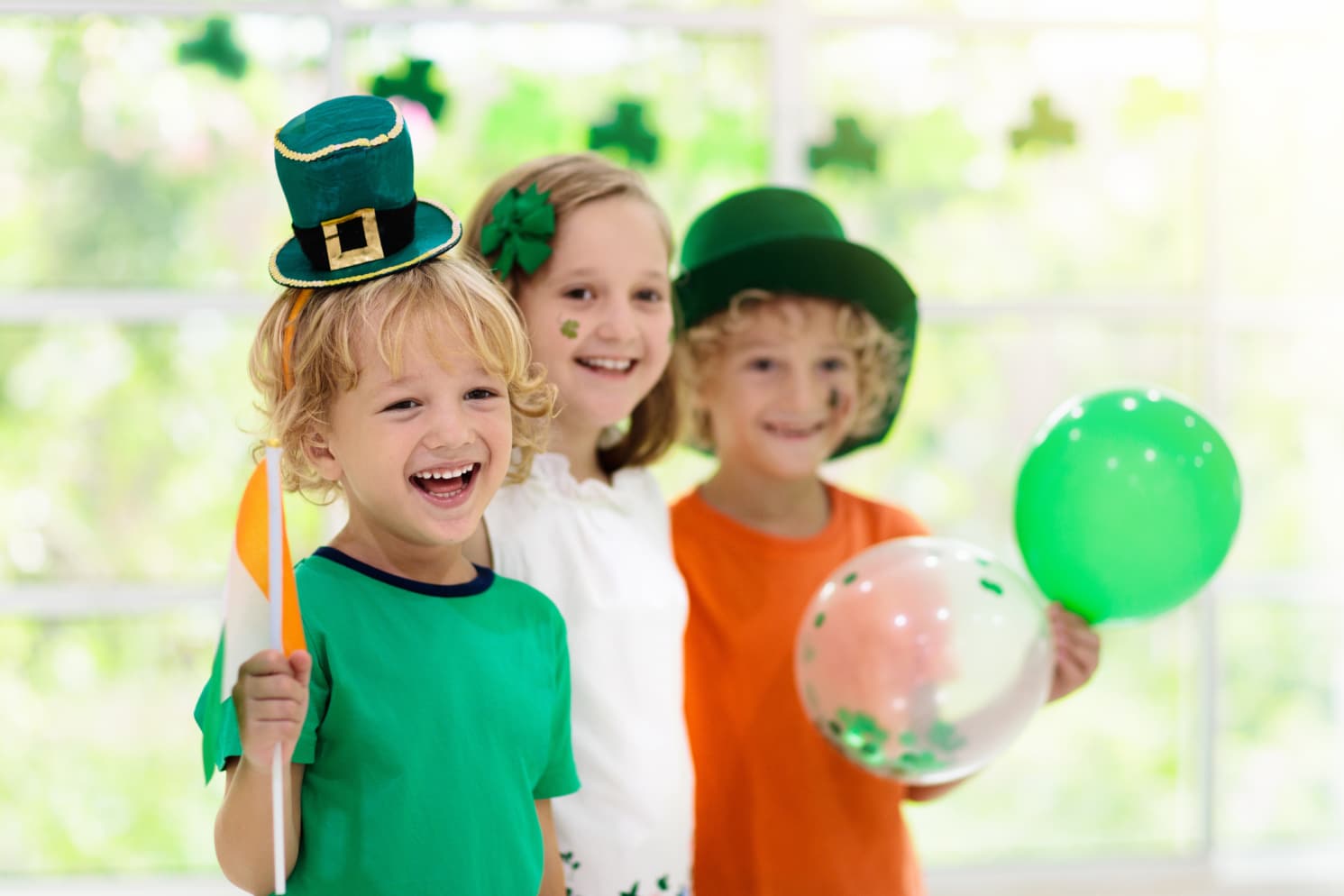 People often forget how expensive childcare can be, but it's something you should be aware of when moving into a new area. In Dublin, the average cost of childcare is more than €2,500 per month.
Thankfully, there is financial support on offer to parents of children in Ireland. The free Early Childhood Care and Education (ECCE) scheme provides financial support to the parents of children aged under six months.
Parents of older children aged up to 15 years old may qualify for financial support under Ireland's Universal Childcare Subsidy provided they use a Tulsa-registered childcare provider. For more information, visit the Citizens Information Childcare Subsidy page.
8. Closing Remarks on Dublin's Cost of Living
Nobody could suggest that Dublin is the cheapest place to live in the world, but it is a lively city that's packed with history. There are many opportunities available in Ireland's capital and thousands of people move to the city each year.
It's clear that the cost of living in Dublin ranges massively depending on the type of accommodation and lifestyle you choose. While many people do survive and even thrive on lower salaries, it's important to think carefully about what you want from your time in the city.