Yearly
Monthly
Weekly

Salary

Before Tax

Total

Tax Due

Salary

After Tax
Enter salary
Salary

Before Tax

your total earnings before any taxes have been deducted. Also known as Gross Income.

Salary

After Tax

the money you take home after all taxes and contributions have been deducted. Also known as Net Income.

Total

Tax Due

the sum of all taxes and contributions that will be deducted from your gross salary.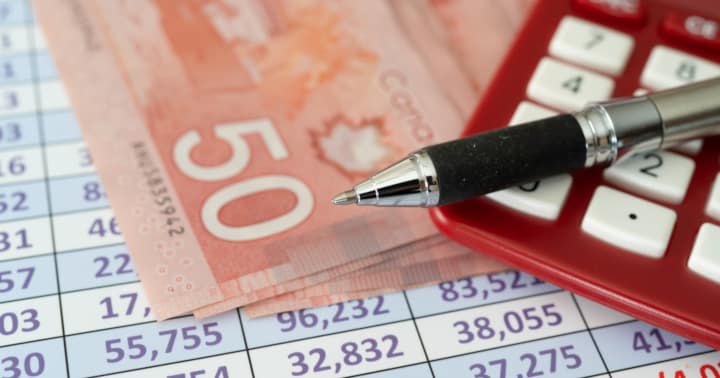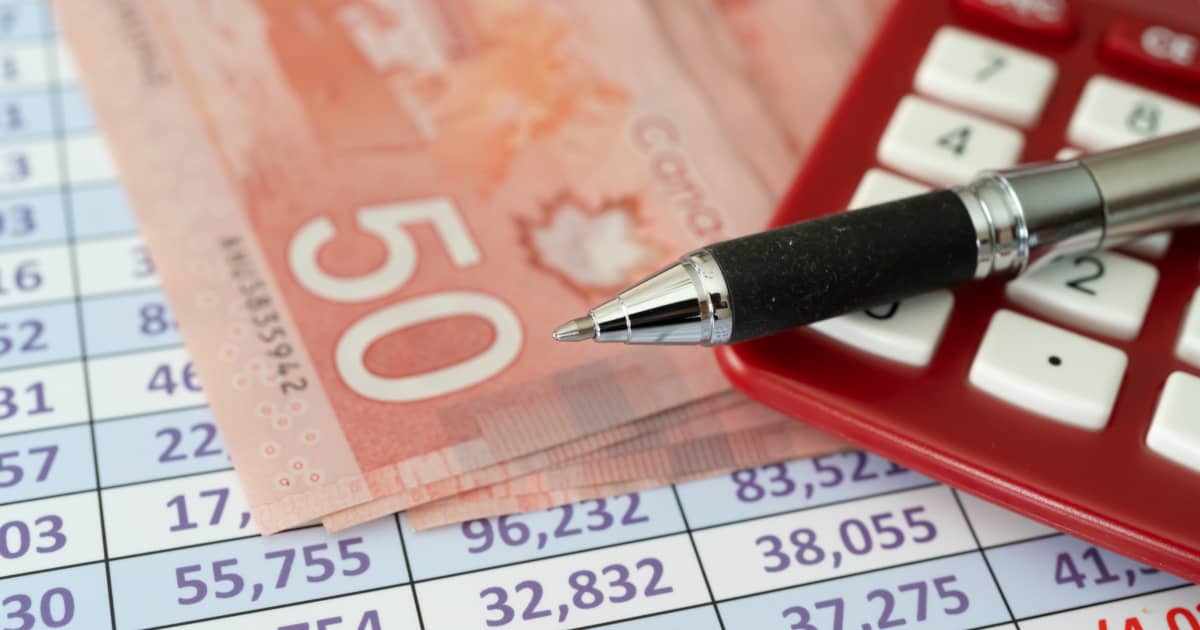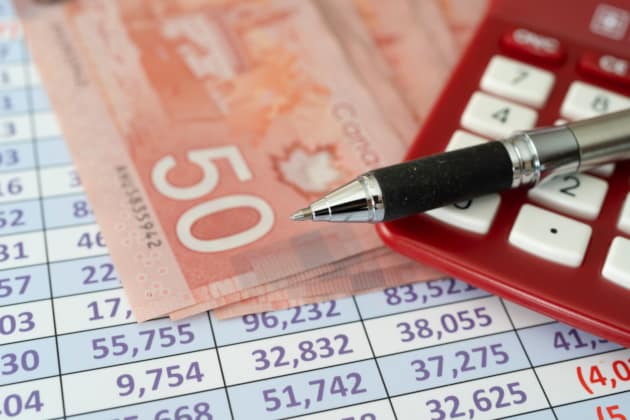 | | |
| --- | --- |
| Your Take-Home Pay: | |
| Your Gross Salary: | |
| Average Gross Salary: | $ 4,925 / mo |
| Minimum Wage: | $ 15.55 / h |
| Avg. Working Hours: | 40 / week |
| Total Paid Leave: | 16–30 / year |
| Unemployment Rate: | 5.1% |
How to Use the Salary Calculator for Canada
You can figure out your take-home salary in just a few clicks using our Canadian salary calculator. It's simple; just select your province, enter your gross salary, choose at what frequency you're being paid (yearly, monthly, or weekly), and then press calculate. You'll then see an estimate of your salary after-tax as well as how much you may owe in taxes.
Of course, for ease of use, our Canadian salary calculator has to make a few assumptions. The most significant is that you aren't married and have no dependents. That means, depending on your circumstances, you may end up paying less in taxes after accounting for your situation and applying credits and deductions. Regardless, this is a good way to approximate what to expect come tax day.
How Is Salary Paid in Canada?
If you're an employee, then your employer will automatically send you paychecks with taxes deducted and credits applied. In other words, your take-home pay in Canada is calculated for you. Just remember that the deductions are based on a paper you filled out at the time of your employment: the TD1 Personal Tax Credits Return. If you become eligible for new credits, they won't be automatically applied to your salary — you must update the form.
You can also request tax deductions from Canada's tax authority, the Canada Revenue Agency (CRA). When tax time comes, you can send in your return by using any CRA-approved software, a tax representative, or complete a manual file on paper. If you're traditionally employed, the filing deadline is April 30th, but self-employed earners have an extension to June 15th.
Taxes Included in This Canadian Salary Calculator
Our salary calculator for Canada takes each of the four major tax expenses into account. These include:
Federal tax, which is the money you're paying to the Canadian government. It starts at a 15% rate and rises with your income up to 33%. If you're employed, then recall that federal taxes have already been taken out of your paychecks.
Provincial tax, which is the money you're paying to the provincial government. The rate varies based on the province in which the income was generated.
Canada Pension Plan (CPP) or Quebec Pension Plan (QPP) contributions, which act as a financial security blanket if you lose income due to disability, death, or retirement. These contributions and employer matches are made automatically each time you're paid.
Employment Insurance (EI), which is a social insurance program supporting the unemployed during their job search or training. For Quebec, the calculator also includes the compulsory Quebec Parental Insurance Plan (QPIP) premiums. EI and QPIP premiums scale with your income and are also deducted automatically from your paycheck.
For a detailed breakdown of the Canadian tax system, an estimate of your taxes due, and a better idea of your net income, visit our Canadian Tax Calculator.
—  Jobs in Canada
Your next job is waiting for you. Find the best opportunities and apply now!
Find Jobs
What Is a Good Salary in Canada?
While identifying a "good" salary mostly depends on where you live and what kind of lifestyle you want to lead, it's still useful to have a rule of thumb. Here's what we know: the median gross annual salary in Canada was $39,880 in 2020. If we take a look at combined earnings of families, the median annual household income in Canada was sitting at $75,400 before taxes.
If you live in a major city or province, you can expect the cost of living to be higher to afford the same quality of life available elsewhere. For instance, in Ontario, the most populous province in Canada, the median gross household income is $79,400. In Quebec, it's a bit lower, coming in at $67,500. British Columbia households make around $75,600 before taxes and deductions. For Alberta, the median is among the highest in all of Canada: $88,400. Please note that all these figures represent the gross income of Canadian families and unattached taxpayers, which means that individual salaries are actually (much) lower. For more information on average salaries, you can read the Average Salary in Canada section below.
What Is the Minimum Wage in Canada?
On the lower end of the spectrum, the federal minimum wage, which is the lowest amount you can legally be paid, is $15.55. However, this only applies to people working in industries that are federally regulated, such as postal services, interprovincial transportation, or banks. Outside of these jobs, the minimum wage is set by the province or territory in which a worker is employed.
We've compiled a table of every province and its current minimum hourly wages. Given that the standard Canadian workweek is around 40 hours, we can estimate the pay minimum wage workers bring home according to the province they're living in.
On the high end of the minimum wage, British Columbia pays $15.65 an hour, $626 a week, $2,713 a month, and $32,552 a year. In Ontario and Alberta, that's $15 an hour, $600 a week, $2,600 a month, and $31,200 a year. In Quebec, that's $14.25 an hour, $570 a week, $2,470 a month, and $29,640 a year.
| Province | Minimum Hourly Wage |
| --- | --- |
| Alberta | $15.00 |
| British Columbia | $15.65 |
| Manitoba | $11.95 |
| New Brunswick | $12.75 |
| Newfoundland and Labrador | $13.20 |
| Northwest Territories | $15.20 |
| Nova Scotia | $13.35 |
| Nunavut | $16.00 |
| Ontario | $15.00 |
| Prince Edward Island | $13.70 |
| Quebec | $14.25 |
| Saskatchewan | $11.81 |
| Yukon | $15.70 |
What Is the Average Salary in Canada?
Now, let's take a look at the average Canadian salary. Keep in mind that this is different from the median salary that we explored earlier; the median looks at the middle of a set of salaries, while the average calculates all salaries into a mean.
According to 2021 figures, the average salary in Canada is $59,104, a far cry from the 2020 median salary displayed in the table below. In Quebec, that average salary is $55,707. British Columbia earners make around $59,109. And in Alberta, the average is around $64,192.
For a clearer look at what most residents of these provinces make, take a look at the table below. We've compiled each province's median salary, based on data from Statistics Canada for 2020. Be aware that these figures are for gross wages. That means that the numbers represent Canadian salaries before taxes, contributions, and premiums have been applied.
Province
Median Gross Salary
Yearly
Monthly
Weekly
Canada (aggregate)
$39,880
$3,323
$767
Alberta
$44,660
$3,722
$859
British Columbia
$40,450
$3,371
$778
Manitoba
$37,320
$3,110
$718
New Brunswick
$34,340
$2,862
$660
Newfoundland and Labrador
$32,850
$2,738
$632
Northwest Territories
$58,900
$4,908
$1,133
Nova Scotia
$35,000
$2,917
$673
Nunavut
$36,900
$3,075
$710
Ontario
$40,590
$3,383
$781
Prince Edward Island
$32,600
$2,717
$627
Quebec
$38,470
$3,206
$740
Saskatchewan
$40,060
$3,338
$770
Yukon
$53,610
$4,468
$1,031
Popular Salary Calculators