Cost of Living in Chicago — How Affordable Is the Windy City?
From the shores of Lake Michigan to the bustling downtown, Chicago is considered by many to be a desirable place to live and work. But how much does it cost to live in this Midwest metropolis?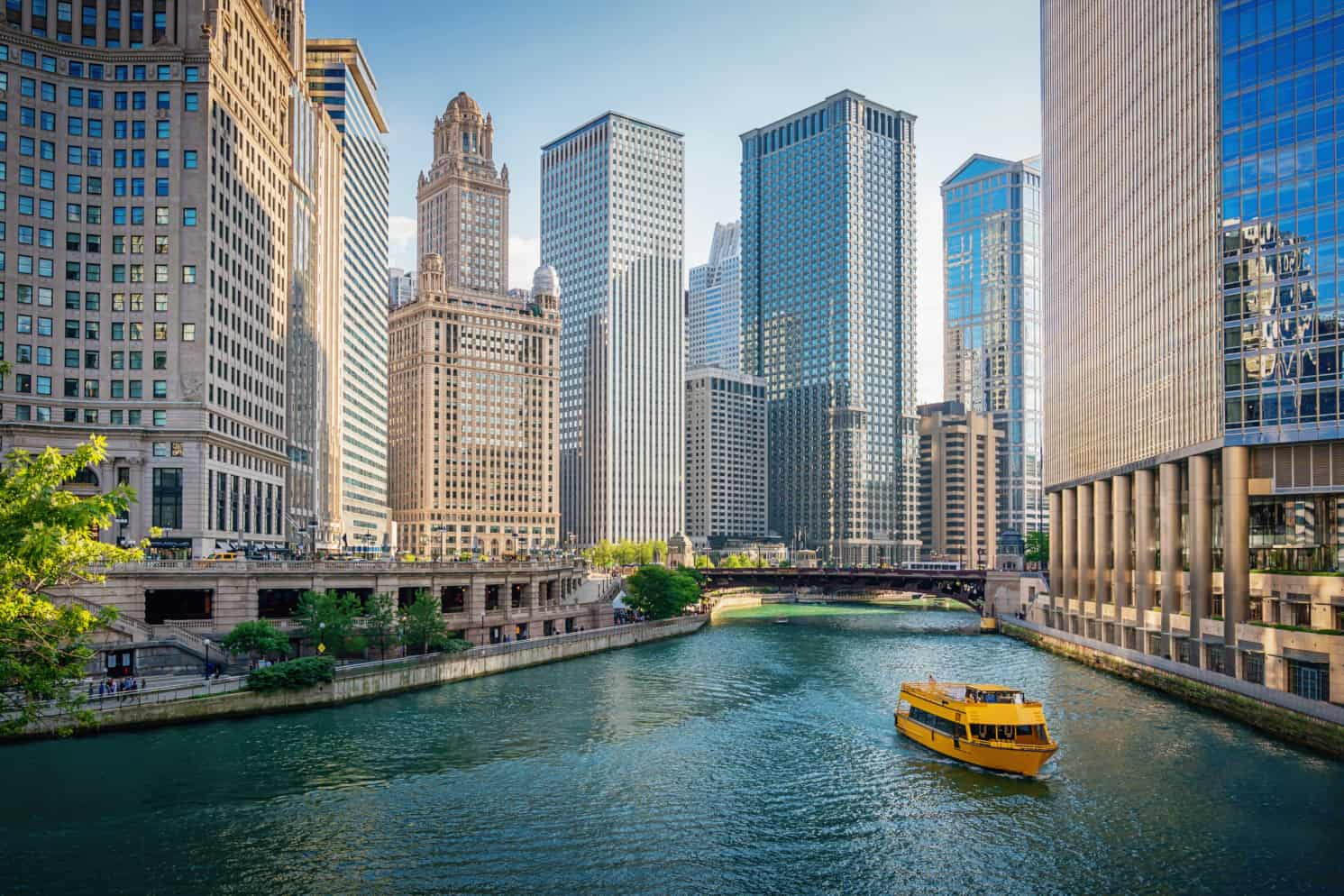 With a population of about three million people, Chicago is the third most populous city in the United States, behind New York City and Los Angeles. Chicago is known for its cuisine (especially deep-dish pizza and Chicago-style hot dogs), architecture, museums, and sports fans. Read on for our comprehensive overview of the cost of living in Chicago, as well as how the city stacks up against other midwestern and coastal cities in the U.S.
1. The Average Salary in Chicago
If you are looking to move to Chicago, cost of living and typical salaries are likely top of mind for you. Unusually high earners and low earners can skew the "average" income, so median income is a more representative measure of how much people earn in Chicago. Median income represents the 50th percentile of incomes, which means that half of Chicago residents make more and half make less than this amount.
According to the U.S. Census Bureau, the median household income in Chicago is $61,811. However, household income refers to all working members in a household, so it may account for more than one person. Individuals moving by themselves may find it helpful to look at the median income for "nonfamily households", which are residents living on their own or with people to whom they are not related (such as roommates). The median income for nonfamily households in Chicago is $45,180.
2. Chicago Housing Costs
Housing will likely comprise the largest percentage of your budget when moving to Chicago. Housing prices vary depending on factors such as the neighborhood, the size of the home or apartment, any special amenities like a doorman or onsite gym.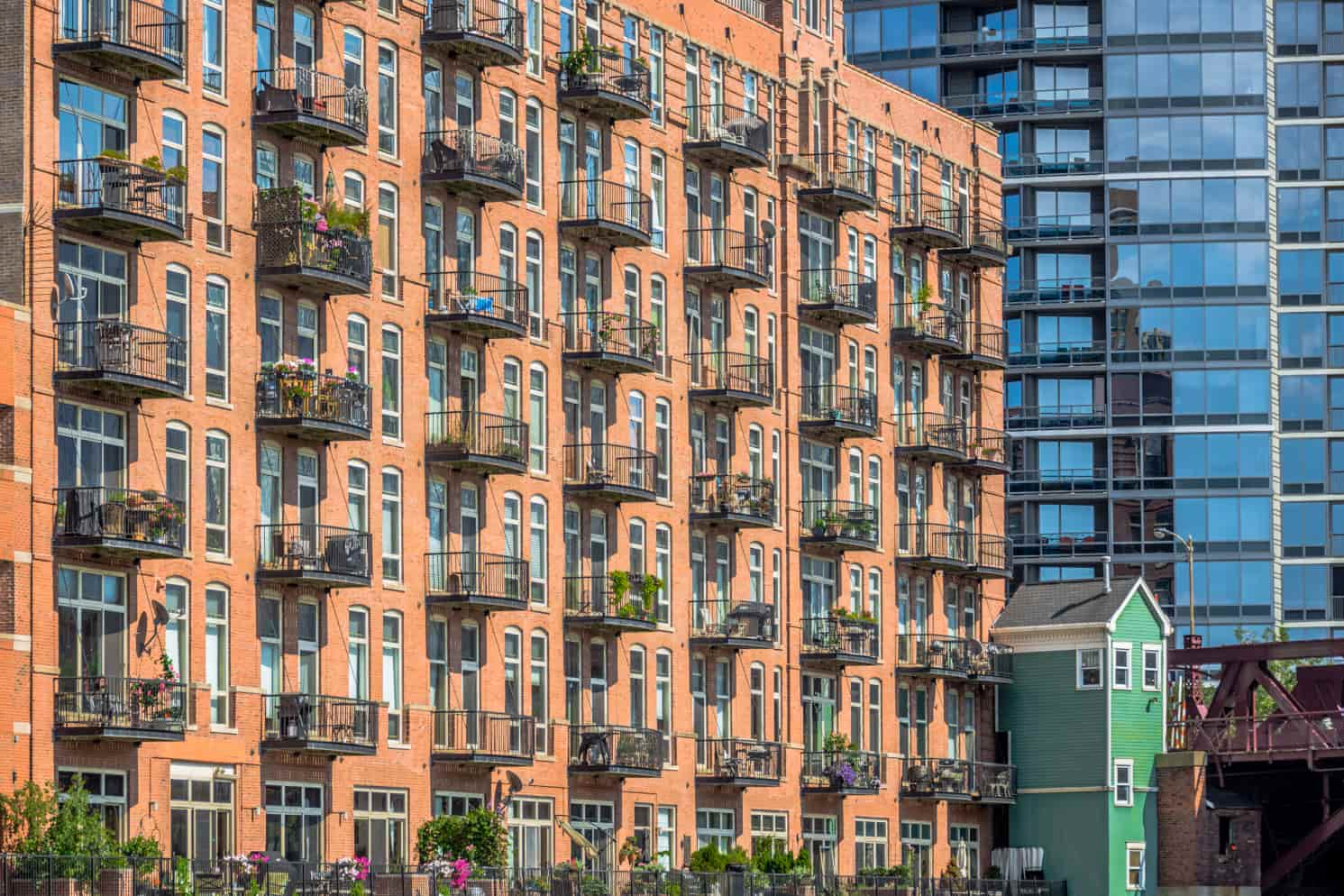 Chicago is known for having more affordable housing prices compared to large metro areas on the East and West Coasts, such as New York or San Francisco. However, some young professionals may prefer to reduce their living expenses in Chicago by sharing an apartment or a house with roommates.
Cost of Renting an Apartment in Chicago
Data from rental platform Apartment List shows that the average rent in Chicago is $1,605 for a studio apartment, $2,043 for a one-bedroom apartment, and $2,520 for a two-bedroom apartment.
As with all major cities, the average rental price for an apartment is largely determined by location, location, location. Here is a sample of average rents for a one-bedroom apartment across select Chicago neighborhoods:
Average Rent for Select Neighborhoods:
Neighborhood
Average Rent for a 1-Bedroom Apartment
Near North Side

$2,606

River North

$2,529

South Loop

$2,132

Lincoln Park

$1,839

Buena Park

$1,483

South Side

$1,149
Other upfront costs that you may need to budget for when renting an apartment include move-in fees, application fees, pet fees, and security deposits.
Cost of Buying a Home in Chicago
According to the Zillow Home Value Index, the typical home value in Chicago as of November 2021 was $301,000, slightly lower than the national value. As with rentals, you can expect the price to vary based on the location, size, and quality of the home. In general, Chicago zip codes that are further away from the waterfront or away from the central area have lower home values, while zip codes in the central area or by the water have higher home values. For example, the Near North Side zip code closest to the waterfront had a Zillow home value of $584,000 while the more inland neighborhood of Dunning had a Zillow home value of $218,000.
Keep in mind that in addition to your down payment and your monthly mortgage, you would also need to account for closing costs, homeowners association fees for condos or townhouses, and property taxes when creating your budget.
3. How Much Utilities Cost in Chicago
Chicago experiences all four seasons, with frigid winters and hot summers. As such, you will probably want to crank up the heat or the air conditioner during the more extreme months. Altogether, you can expect to spend about $160 per month on utilities in Chicago, including electricity, heating, cooling, water, and garbage. Larger units are likely to incur higher costs, while smaller units may have less expensive bills.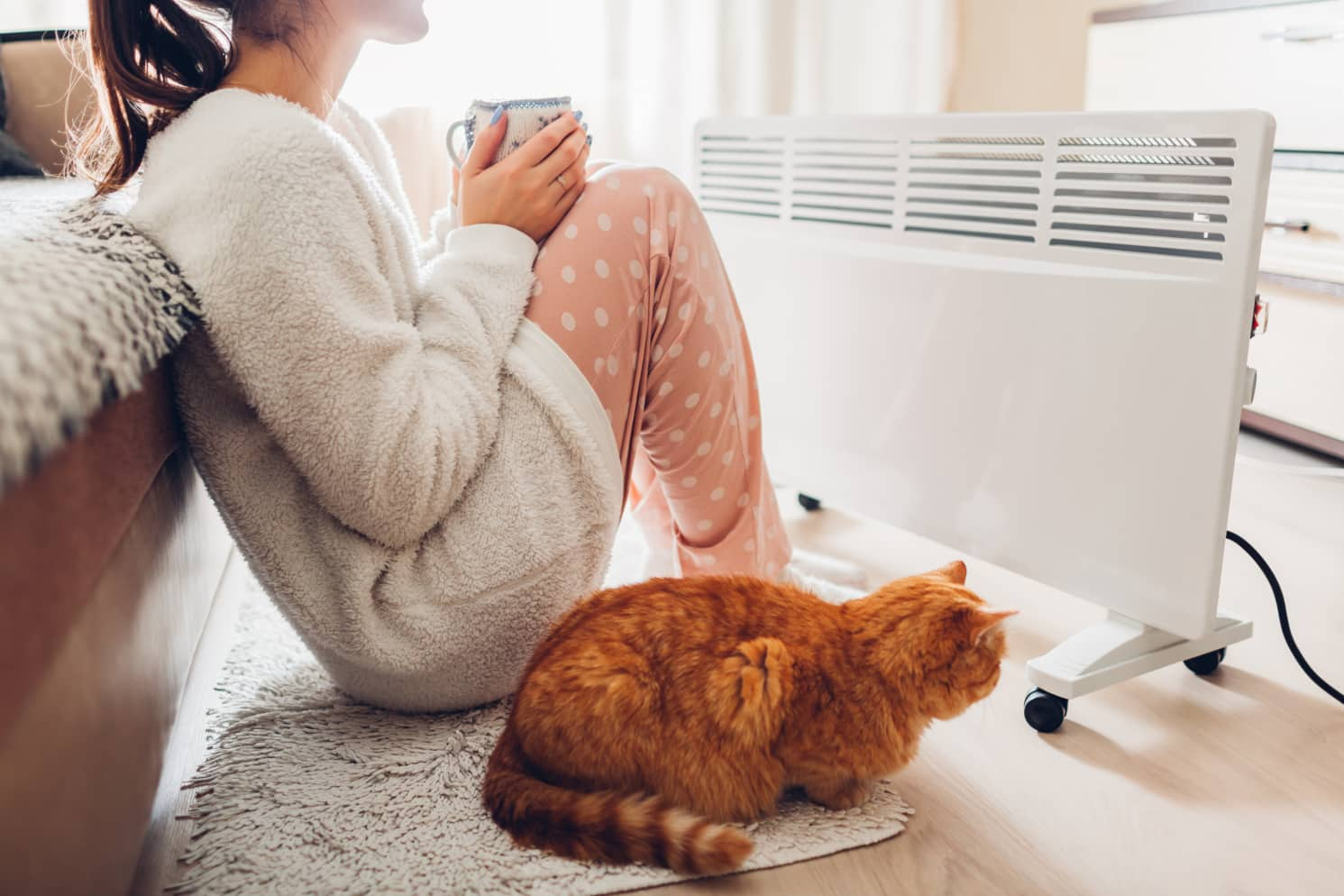 You can find a basic Internet package in Chicago for as little as $20 per month, but for faster speeds expect to spend around $50 to $80 per month. A cell phone plan for a single line may range from $30 to $90 per month based on data usage. If you would like to add cable to your list of utilities, that is likely to run you between $30 and $80 per month depending on your plan. If you prefer to stick with streaming services like Netflix or Spotify, keep in mind that Chicago levies a 9% tax on "electronically delivered amusements" including streaming services.
If you live with roommates, you may be able to keep some of these utility costs down. You can also check with your landlord to see if any utilities are included in your rent. Many utility providers offer bundled plans for phone, TV, and Internet as well, which may further reduce your overall bill.
Trying to budget your living expenses in Chicago? Start with our US salary tax calculator to find out your monthly after-tax income.
4. The Cost of Getting Around in Chicago
Chicago is a large city, but that does not mean it is difficult to get around. Whether you are looking to commute to work or explore the city during the weekends, here are some of the expenses you might expect for transportation.
Driving Costs in Chicago
Even though Chicago is pedestrian-friendly and has a robust public transportation system, many residents still choose to own a car. Monthly car payments, maintenance costs, and car insurance costs vary depending on the individual, but there are some additional costs to remember that are more specific to Chicago. For example, all residents who own or operate a vehicle in Chicago must purchase a Chicago City Vehicle Sticker. The price varies depending on the type and size of the vehicle, but ranges from about $50 per year for a motorbike to about $500 per year for a truck or vehicle with a gross weight of 16,001 lbs or higher. The Chicago City Vehicle Sticker provides access to Residential Zone Parking.
Free street parking is scarce, so be prepared to budget for parking fees. According to ParkChicago, hourly parking rates range from $2.25 to $7.00 depending on the neighborhood. If your apartment or home does not have a parking spot or has limited Residential Zone Parking, you may need to purchase a spot in a parking garage. The digital parking marketplace SpotHero estimates that the average cost of monthly parking in Chicago is about $190.
Finally, your car will need fuel. AAA estimates that the current average gas prices in Chicago (as of December 2021) were $3.82 per gallon for regular and $4.66 for premium — higher than the national average.
Chicago's Public Transport
While you may choose to own a car in Chicago, you can also avail yourself of public transport. The Chicago Transit Authority (CTA) is the second-largest public transportation system in the United States, only behind New York City's MTA. The CTA runs buses as well as trains known as the "L" throughout the City of Chicago. If you are looking to travel within the Chicago suburbs, Pace buses are another option.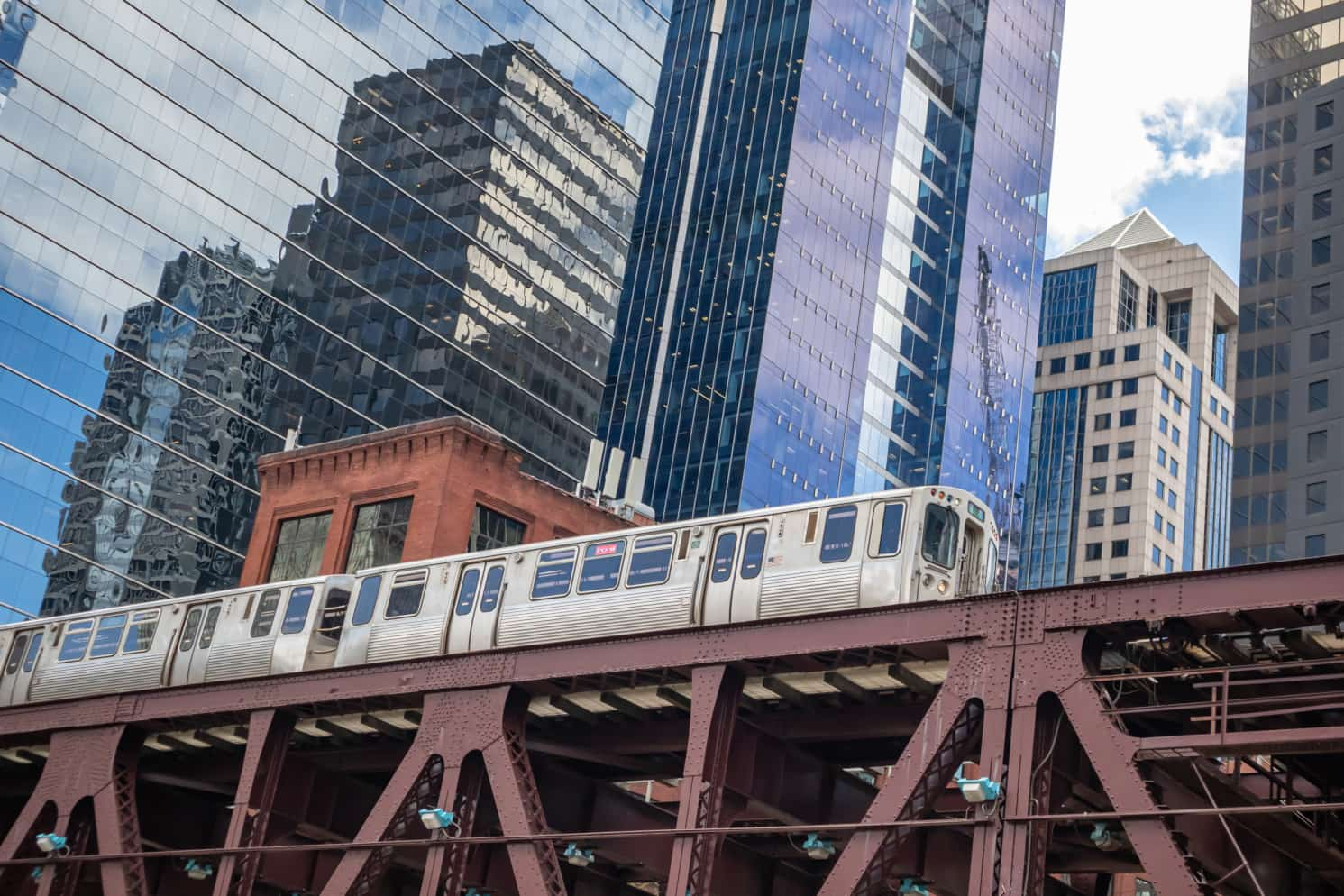 The standard price for a pay-per-ride journey in Chicago is $2.50 for L trains or $2.25 for Pace buses. Reduced fares are also available for students, seniors, low-income residents, and individuals with disabilities. However, most often it will be cheaper to get a multi-day pass on the Ventra Card, the tap-and-go transit pass that can be used on CTA and Pace.
| Public Transportation | Price |
| --- | --- |
| 1-Day CTA Pass | $5 |
| 3-Day CTA Pass | $15 |
| 7-Day CTA Pass | $20 |
| 7-Day CTA Pace/Pass | $25 |
| 30-Day CTA Pace/Pass | $75 |
| Pay-per-ride for L Train | $2.50 |
| Pay-per-ride for Bus | $2.25 |
Note that the previous price for a 30-Day CTA Pass was $105, but it was recently reduced to increase ridership.
Biking and Rideshare in Chicago
Divvy is the main bike share program in the city. The cost of Chicago's annual membership for Divvy is $9 per month, or $108 billed annually. Other options include a day pass for $15 or a single 30-minute ride for $3.30.
Chicago residents can also use rideshare services such as Uber and Lyft, in addition to taxis. Prices per ride vary based on factors such as distance, demand, and tolls.
Traveling Outside of Chicago
Chicago Union Station houses Amtrak and the Metra rail, which connects Chicago with its suburbs. The Chicago Greyhound Bus Terminal is also about four blocks away from Union Station. For domestic and international travel, Chicago is home to the O'Hare International Airport.
5. Budgeting for Groceries and Dining Out in Chicago
From deep dish pizza and Chicago-style hot dogs to fine dining, Chi-Town has a thriving culinary scene. But be aware that the city imposes an additional restaurant tax of 0.5% on top of sales tax when dining out. A meal for two at a mid-range restaurant in Chicago will cost about $75 on average.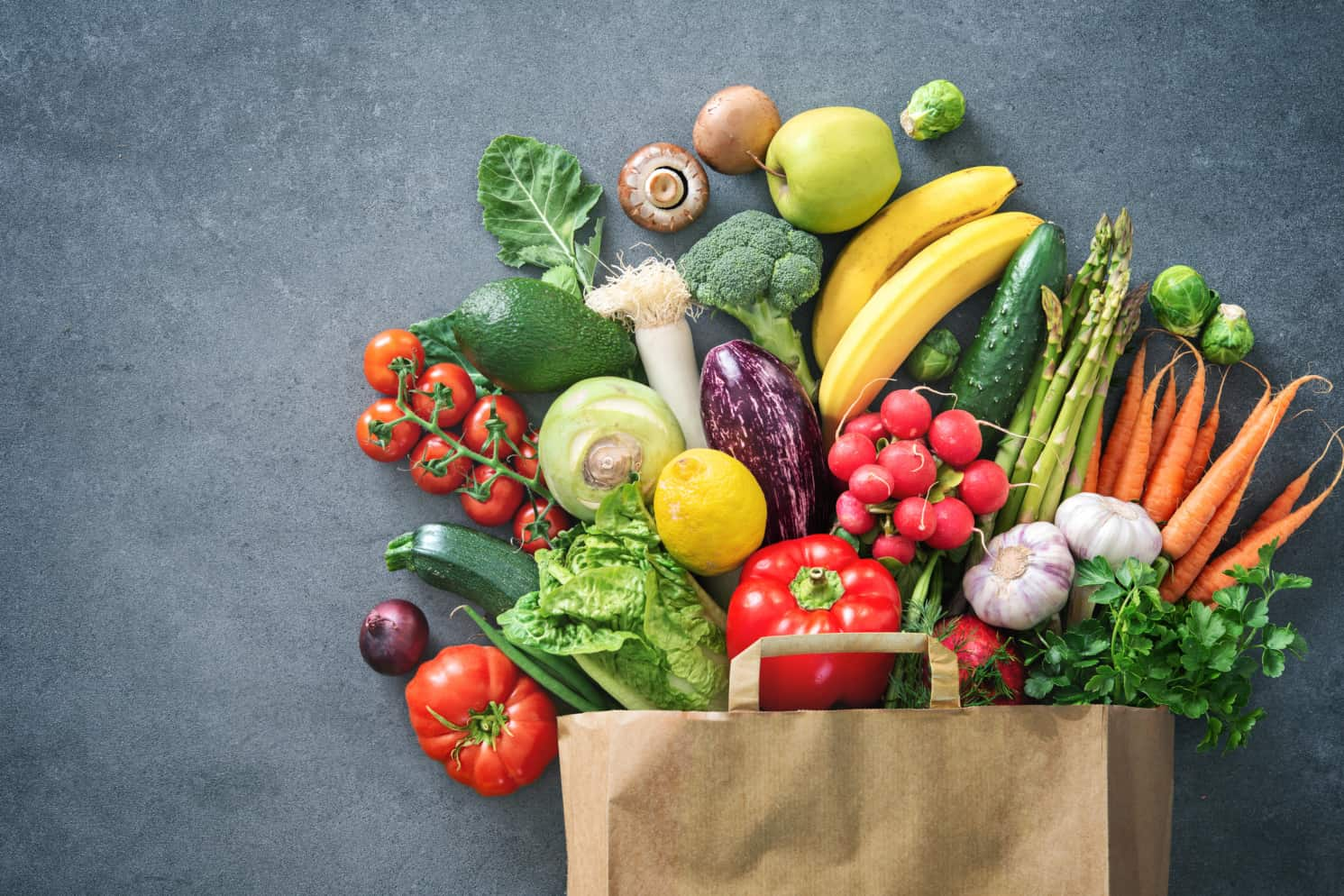 Dining at home is generally less expensive than going out to eat. Chicago has local and specialty grocers, big-box stores such as Costco or Sam's Club, and large chains like Aldi and Jewel-Osco. According to data from the U.S. Bureau of Labor Statistics Consumer Expenditure Survey, Chicago residents spend an average of $8,750 on food each year, about 11 percent more than the U.S. overall.
6. Chi-Town Entertainment and Leisure Costs
When you are not working, you will probably want to spend some time exploring what your new home has to offer. And the answer is — a lot! Chicago is home to museums such as the Art Institute of Chicago and the Field Museum of Natural History, a variety of music venues and theaters, and sporting arenas like the famous Wrigley Field.
Depending on what you like to do during your spare time, your entertainment budget will vary. For example, the average price of a Chicago Cubs ticket is $94 and an all-access pass to the Field Museum will run you $32. If you are going out for drinks, expect to pay on average $5 for a pint of domestic beer and $7 for an imported beer in Chicago.
Fortunately, there are plenty of things to do while on a budget in Chicago. The Lincoln Park Zoo is totally free, the Chicago Cultural Center offers free programming, and several museums and art galleries are also free or offer free museum days. For outdoor activities, Chicago has Millennium Park, the Chicago Riverwalk, and the Lakefront Trail, where residents can walk, run, or bike while enjoying nature.
7. The Cost of Staying Fit in Chicago
Outdoor workouts are a great option during the summer months, but you may want to sign up for a gym membership during the Windy City's notoriously cold winters.
Fitness options are available for a range of price points. At one end of the spectrum, the East Bank Club charges $165 – $210 per month for an individual membership, in addition to a $500 initiation fee. But budget chains such as Planet Fitness or Blink Fitness charge as little as $10 per month. Other mid-range fitness chains like LA Fitness or Anytime Fitness offer plans around $40 to $50 per month in Chicago.
8. Cost of Childcare and Private School in Chicago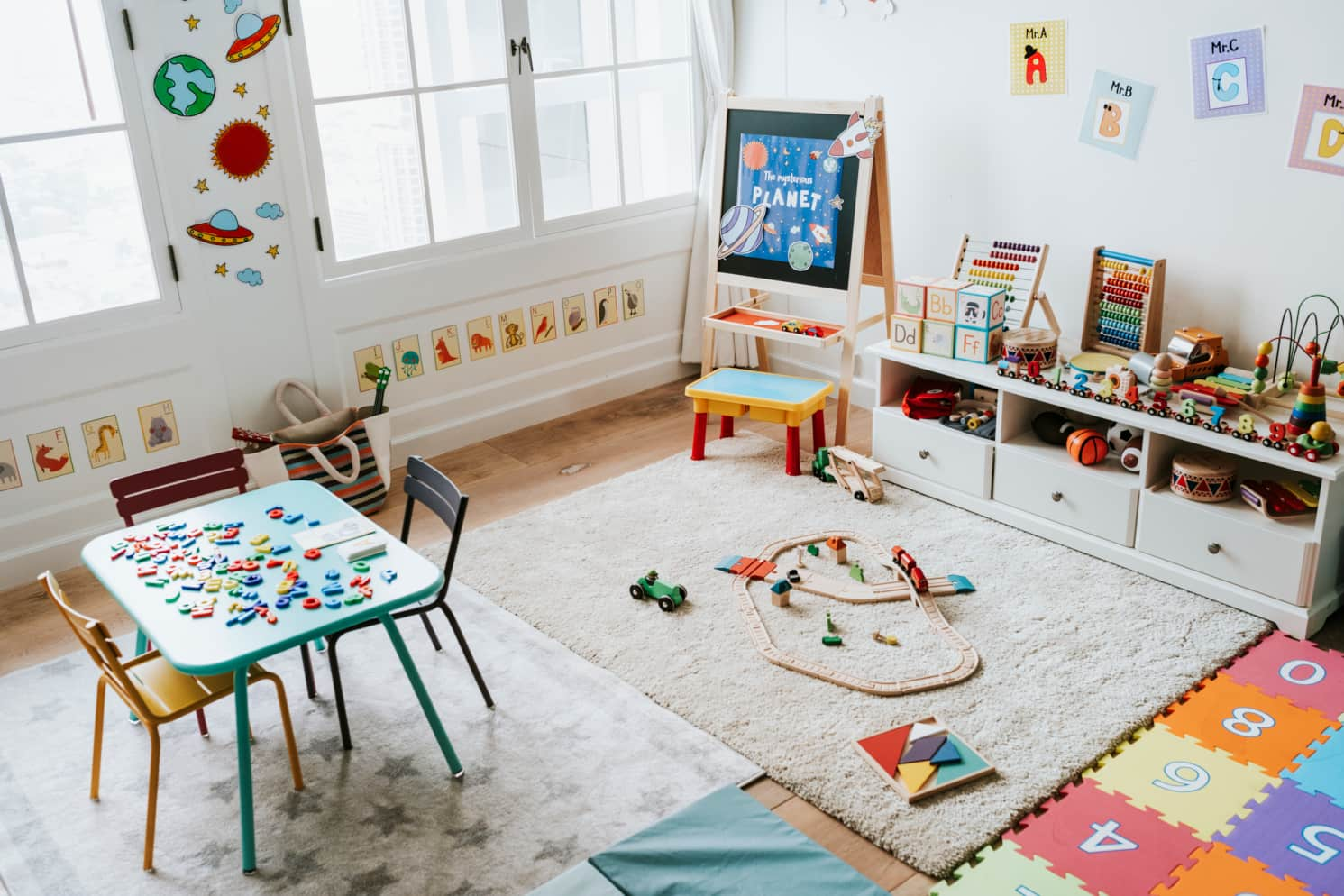 Childcare options in Chicago are more expensive than the national average. According to research compiled by Care.com, the average cost of childcare in Chicago is $30,398 per year for in-home providers and $11,323 per year for center-based care. That means you might want to budget between $1,000 and $2,500 per month, per child.
Chicago has the third-largest public school system in the country, but some parents choose to send their children to private school. Private school costs will vary by institution as well as grade level. The average tuition cost for private school in Chicago is $9,646 for preschools, $9,805 for elementary schools, and $16,882 for high schools.
9. Cost of Living in Chicago Compared to Other Major Cities in the US
Now that you have an idea of different living expenses in Chicago, you may be wondering: how do median rents and median salaries in Chicago stack up against other large cities across the country? Here are a few side-by-side comparisons.
Chicago vs. New York
The cost of living in New York City is significantly higher than in Chicago. New York City rental costs are about 31% higher than Chicago costs, but the median household income in New York City is only about 12% higher than in Chicago.
Chicago vs. Austin
Austin, Texas has become a major business hub in recent years. Data from the U.S. Census Bureau found that the median gross rent in Austin is 18% higher than in Chicago. At the same time, the median income in Austin is 22% higher.
Chicago vs. Minneapolis
Minneapolis is another major city in the Midwest, and it is generally more affordable than Chicago. According to the U.S. Census Bureau, the median gross rent in Minneapolis is about 6% lower than in Chicago. However, Minneapolis also has a median household income that is 6% higher.
Chicago vs. San Francisco
Located in northern California, San Francisco is a center for technology and innovation. The median household income in San Francisco is more than twice that in Chicago. The median rent in San Francisco is also about 42% higher than in Chicago.
10. Cost of Living in Chicago — FAQ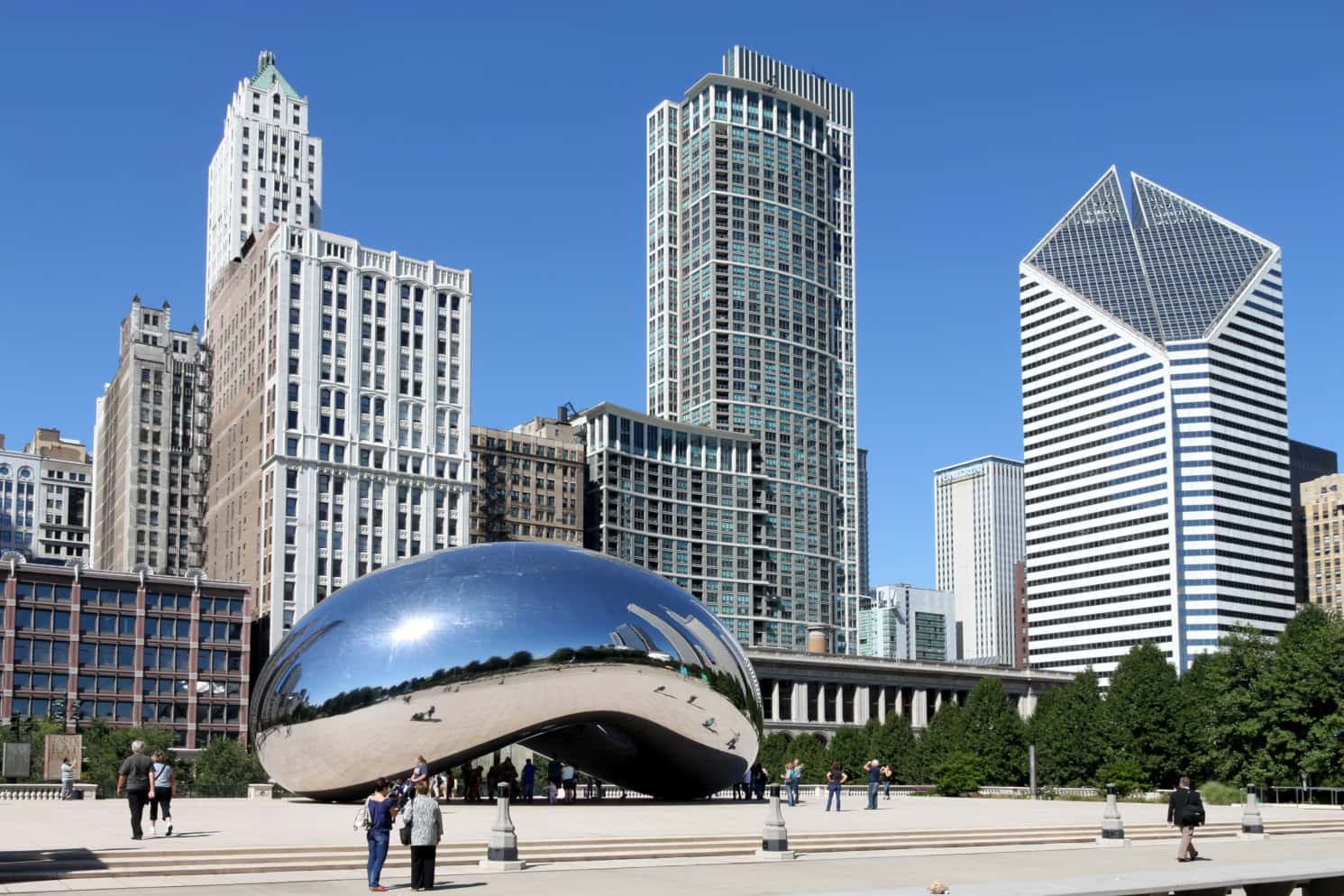 What Salary Do You Need to Live Comfortably in Chicago?
Chicago is friendly to a variety of budgets. Assuming that 30% of your salary is spent on rent, you would need to make about $81,000 to afford the average one-bedroom rent in Chicago. However, there are plenty of less expensive neighborhoods or opportunities to live with roommates in order to expand your housing options based on your salary.
Is
$50,000

a Good Salary in Chicago?

In Chicago, a salary of $50,000 is higher than the median for nonfamily households. Taking into account the rule that you should spend no more than 30% of your income on rent, you would be able to spend $1,250 on your monthly rent. With this salary, you would be able to rent an apartment with roommates in a more central area, or potentially live on your own in an outer neighborhood or suburban area.
Is Chicago More Expensive Than New York?
No, Chicago is not more expensive than New York City. New York City has higher median rents than Chicago as well as generally higher prices. To learn more about the cost of living in the Big Apple, check our New York guide.
What Is Chicago's Most Expensive Neighborhood?
According to Apartment List, the neighborhoods with the highest average rent for a one-bedroom apartment are Near North Side and River North, with average asking prices of $2,606 and $2,529, respectively.
What Is the Least Expensive Neighborhood in Chicago?
Some of the least expensive neighborhoods in Chicago based on rental prices are Douglas and South Side. The average rent in South Side is $1,149 per month for a one-bedroom apartment, which is 44% lower than the Chicago average.
Where Else Can I Live if I Work in Chicago?
Chicago's strong public transit system allows workers to expand their housing options out into nearby cities and suburbs. For example, Naperville and Evaston are easily accessible by bus or rail. Cities such as Joliet and Kenosha, WI also have Metra rail stations that lead into Chicago.
Chicago hosts one of the most diverse set of industries among all U.S. cities, so whatever your speciality, you will likely find ample job opportunities in Chicago. Start your search today using our U.S. job search tool.
11. Cost of Living in Chicago — Conclusion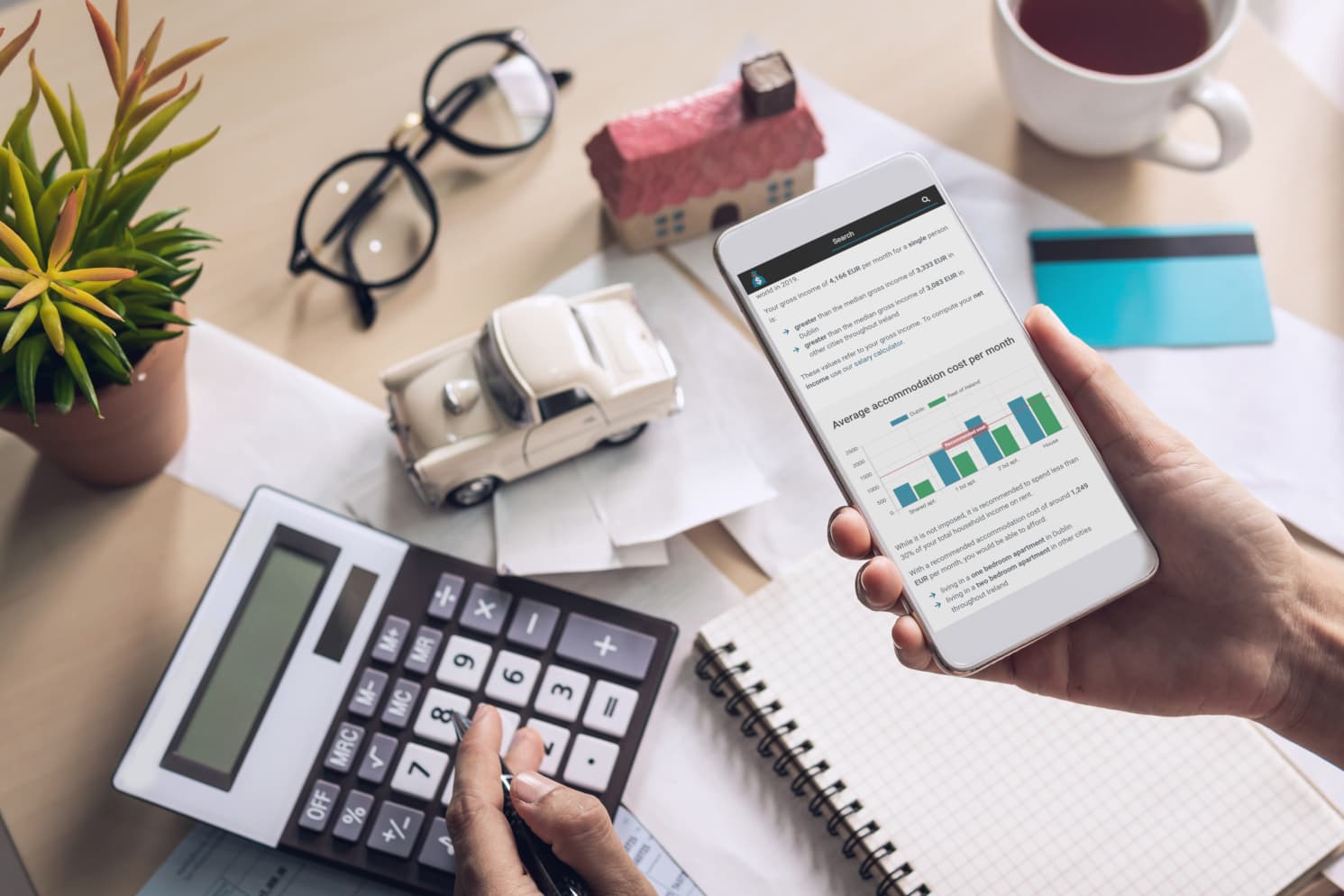 Chicago offers the benefits of a big city with a charming Midwest feel. Chi-town's proximity to the Great Lakes, smaller surrounding cities, and major transit hubs connect residents to nature as well as the rest of the country. The city provides ample opportunities for young professionals to live, work, and thrive.
Spending Category
Monthly Cost
Housing

$1,250

–

$2,600

+
Utilities

$200

–

$300

Transportation

$75

–

$400

+
Food and Groceries

$550

–

$900

Entertainment

$150

–

$300

+
Sports and Fitness

$10

–

$210

+
TOTAL

$2,235

–

$4,710
Want to move to Chicago? Try our US salary calculator to figure out your after-tax income in the city.