Cost of Living in New York — How Expensive Is the Big Apple?
If you have big dreams of living in the Big Apple, you may be wondering if you can afford it. Learn how much you can expect to spend when living in New York City.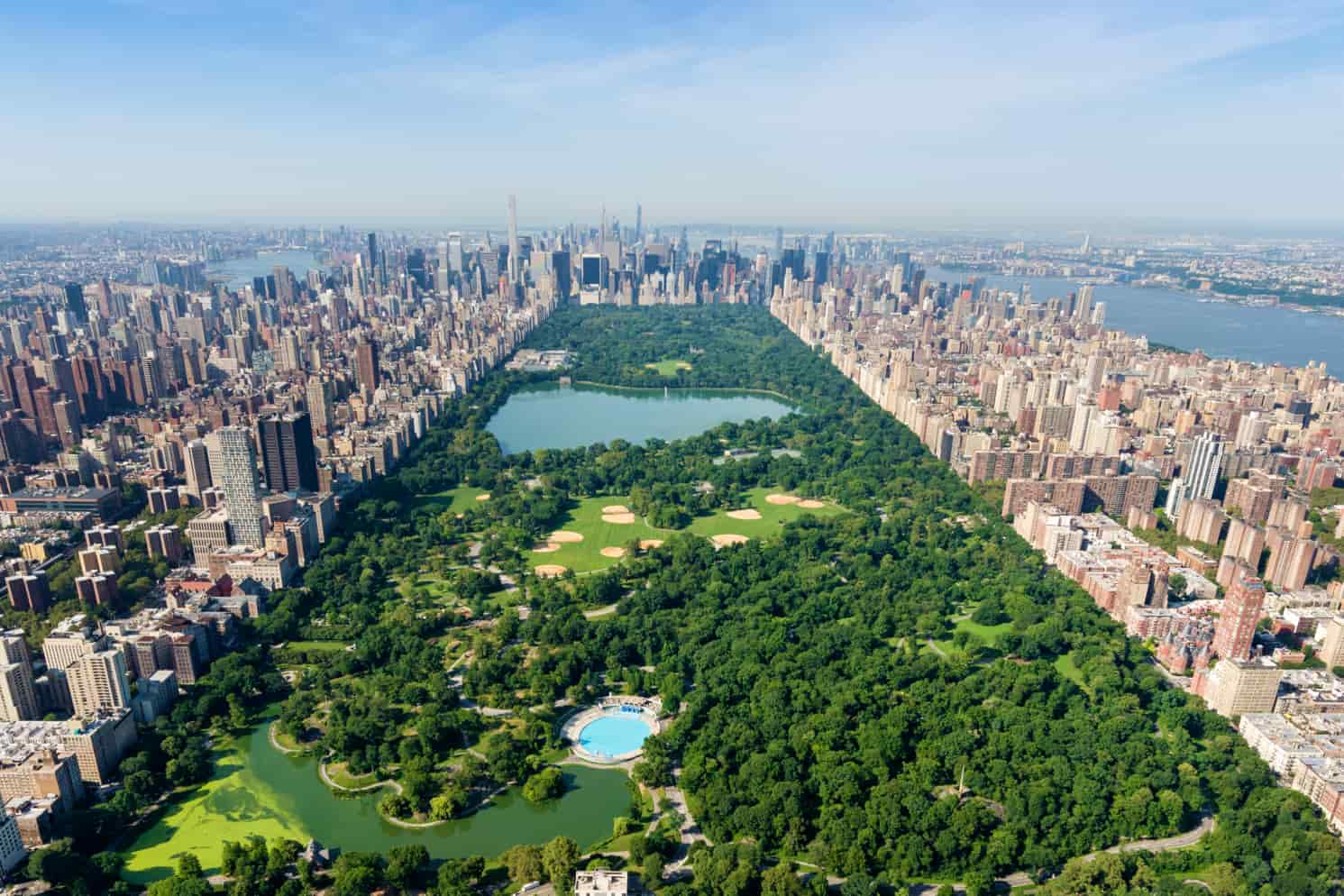 "If you can make it there, you'll make it anywhere" — so sang Frank Sinatra about "New York, New York". This city of more than 8 million people is one of the major cultural, financial, and political hubs in the U.S., with legacy institutions ranging from Broadway to Wall Street.
This guide will explore the cost of living in New York, offer some tips on living expenses in New York with various budgets, and explain how the city compares to others in the US.
1. The Average Salary in New York
Individuals moving to New York City may wonder about the average income. However, the average income is not representative of how much people actually earn, especially in New York, where the income difference between high earners and low earners is substantial. Instead, it is more helpful to look at median income, which represents the 50th percentile of earners (meaning that half earn more and half earn less).
According to the U.S. Census Bureau, the median household income in New York City is $69,407, which includes the income of all working members in a household. However, New York's median income for "nonfamily households" sits 30% lower, at $48,091. The Census Bureau defines nonfamily households as a householder living by themselves or with people to whom they are not related, such as roommates.
Even within New York City, there is a wide range of median incomes. New York City is composed of five boroughs: Manhattan, Brooklyn, Queens, Staten Island, and the Bronx. Median income is highest in Manhattan, which boasts a median household income of $93,651 and a median income of $74,156 for nonfamily households. The Bronx has the lowest median income, with a median household income of $41,432 and a median income of $23,805 for nonfamily households.
2. Housing Costs in New York
New York is widely known to be one of the most expensive cities in the U.S., and housing is one of the main reasons why. Many young professionals opt to live with roommates in order to defray housing costs or expand their options for apartments.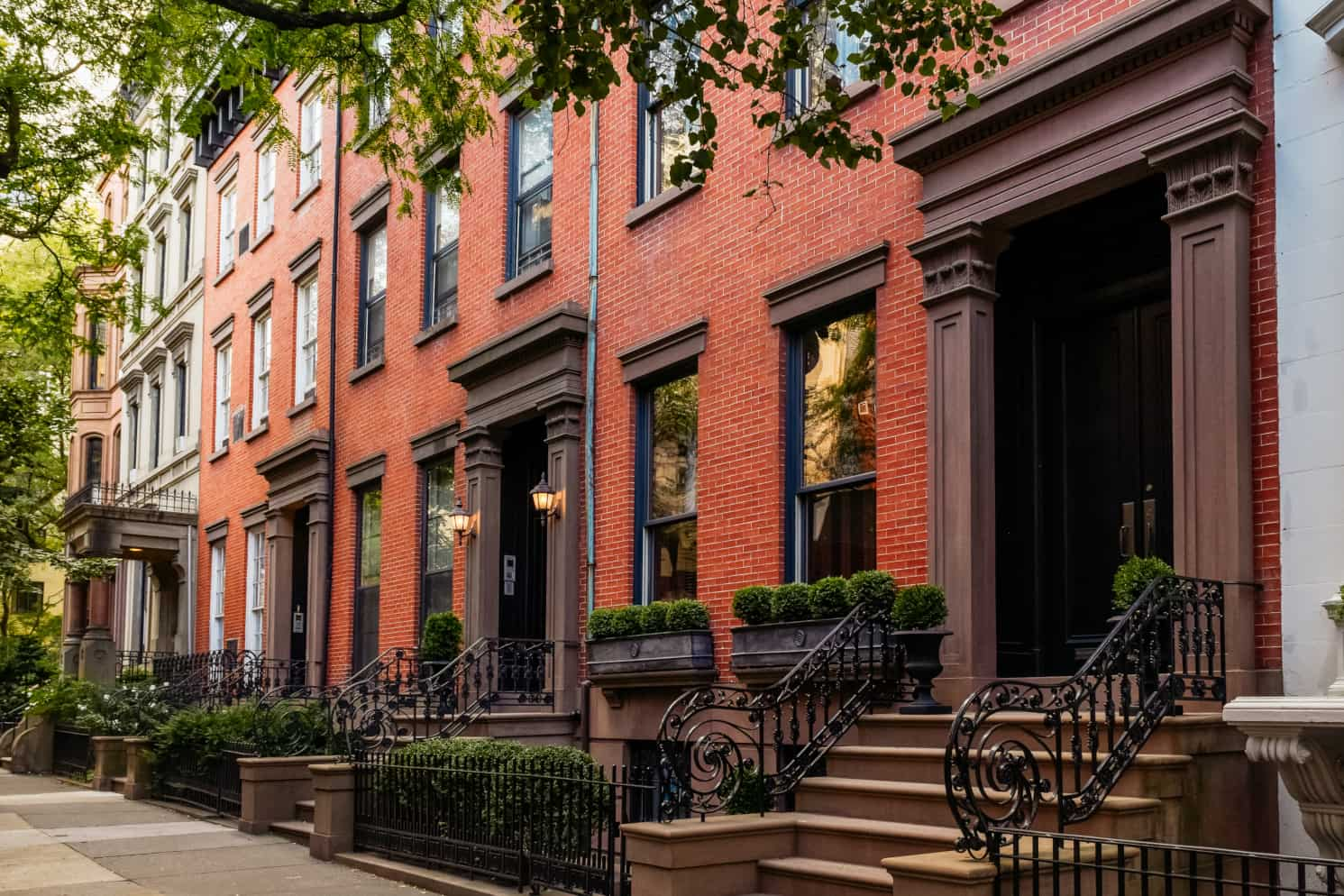 Housing prices vary dramatically by borough and by neighborhood. Generally, outer boroughs such as Staten Island and The Bronx have lower housing costs compared to Manhattan or Brooklyn.
Cost of Renting an Apartment in New York
Data from rental marketplace StreetEasy shows that the median asking rent in New York as of September 2021 was $2,749. However, the amount of rent you can expect to pay will fluctuate depending on the neighborhood, number of bedrooms, and amenities such as a doorman or an elevator. For example, within the same neighborhood, you can expect a fourth-floor studio apartment in a walkup building to be less expensive than a one-bedroom apartment in a doorman building.
Here is a sample of median asking rents across select New York City neighborhoods as of September 2021:
Median Rent for Select Neighborhoods in Manhattan and Brooklyn
Neighborhood
Number of Bedrooms
Median Asking Rent
Manhattan - Upper West Side
1 Bedroom
$3,195
Manhattan - Financial District
1 Bedroom
$4,556
Manhattan - Washington Heights
2 Bedrooms
$2,550
Brooklyn - Williamsburg
1 Bedroom
$3,475
Brooklyn - Park Slope
1 Bedroom
$2,750
Brooklyn - Crown Heights
2 Bedrooms
$2,450
Median Rent for Select Neighborhoods in Queens and The Bronx
Neighborhood
Number of Bedrooms
Median Asking Rent
Queens - Long Island City
1 Bedroom
$3,400
Queens - Jackson Heights
1 Bedroom
$1,835
Queens - Flushing
2 Bedrooms
$2,300
The Bronx - Riverdale
1 Bedroom
$1,995
The Bronx - Concourse
2 Bedrooms
$2,050
The Bronx - Kingsbridge
3+ Bedrooms
$2,750
Another thing to keep in mind when budgeting is that many landlords will require your annual salary to be at least 40 times the monthly rent. So if you're looking at an apartment that costs $3,000 per month, you would need an annual salary of $120,000 in order to qualify for the rental. One way to get around this is to rent with a guarantor, who would be responsible for paying the rent if you are unable to do so. The catch is that a guarantor is required to make 80 times the rent — so for that $3,000 apartment, a guarantor would need a salary of $240,000. Living with roommates is another way to reach minimum income requirements for renting an apartment and may allow you to expand your search to new neighborhoods.
Other options for affordable housing include rent stabilized apartments, which can be found through the New York City Rent Guidelines Board, or by entering a housing lottery if you meet the income and household size requirements. However, these are very competitive.
Other than the rent itself, other upfront costs that may be associated with leasing an apartment may include:
Application fees (for background checks and credit checks): Maximum $20
A security deposit: Up to one month's rent; refundable at end of lease
Amenity fee for buildings with a doorman, gym, or other amenities: $200 – $1,200
Broker's fee: Typically between 10 and 15 percent of the annual lease amount
Pet fees: $250 to $1,000 per pet
Want to see how much rent you can afford? Visit our handy US salary tax calculator to find out your monthly after-tax income.
Cost of Buying an Apartment in New York
It is no surprise that New York is one of the most expensive cities to purchase a home in the U.S. StreetEasy data shows that the median asking price when buying a home in New York City was $949,500 in September 2021 — but as with rentals, prices vary substantially by neighborhood. While the median asking price for a home in midtown Manhattan is $2.4 million, the median in Bay Ridge, Brooklyn is about a quarter of that amount.
A few other things to be aware of with the New York City real estate market is that most homes are either condos or co-ops, each of which entails a different application process and ownership rules. You will also need to account for closing costs up front, as well as monthly common charges and property taxes in your ongoing housing budget.
It is also worth noting that homes with a purchase price over $1 million are subject to the "mansion tax", which starts at 1% and progresses up to 3.9% for homes purchased at $25 million.
3. Cost of Utilities for New Yorkers
In addition to rent or a mortgage, you will need to account for the cost of utilities and insurance. Some landlords will include the cost of all or some utilities in the monthly rent; you will need to check your lease to understand which utilities you would be responsible for paying separately.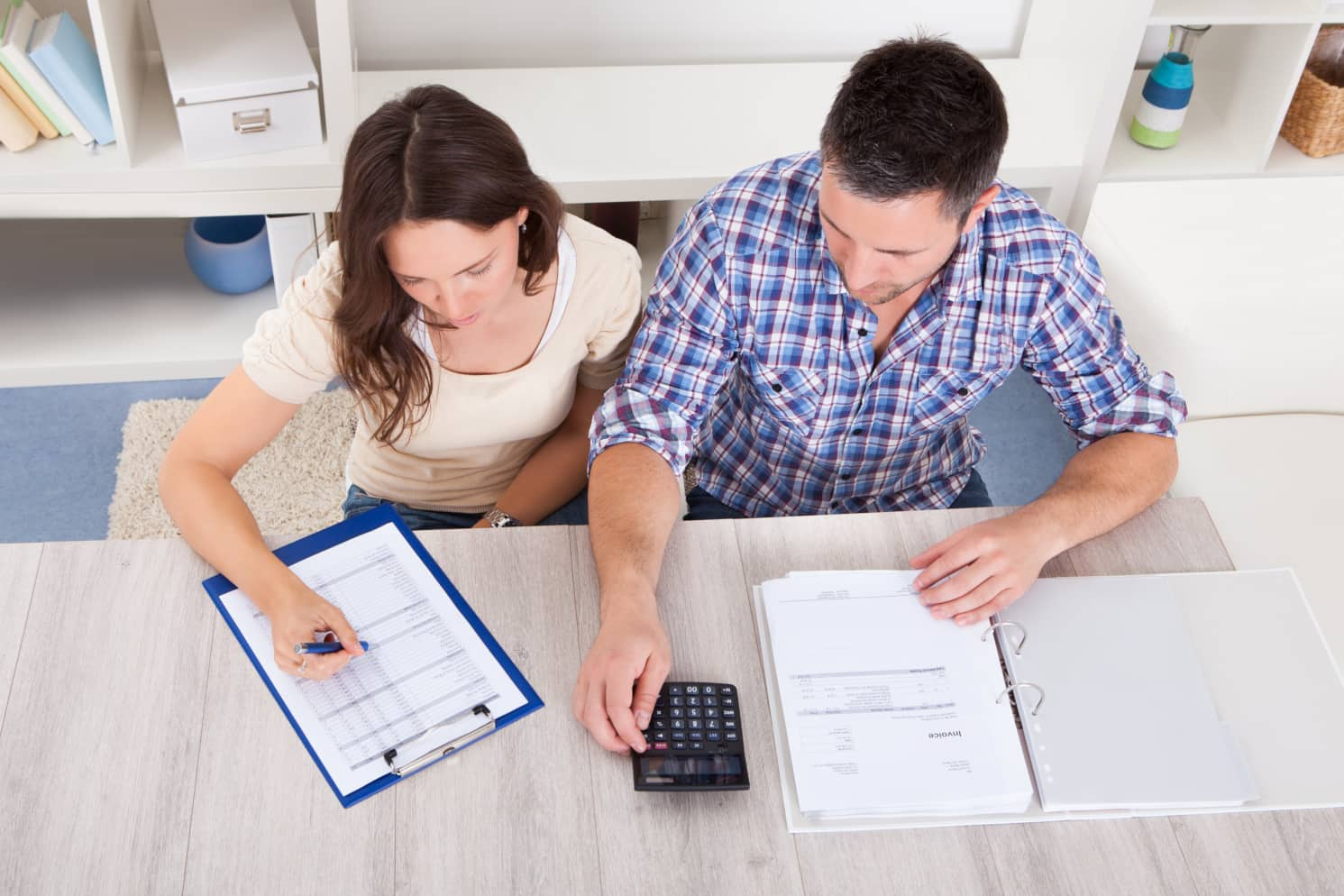 If paying for your own utilities such as electricity, gas, or water, the costs will vary based on plans, usage, and any special offers you receive when signing up. According to energy provider Con Edison, the 2020 monthly average NYC residential electricity bill for 300 kWh of usage was about $72. If your apartment uses natural gas as part of the utilities for cooking and/or heating, costs will depend on usage and the average cost is about $0.23 per kWh. For water and sewage, the combined charge is $10.61 per 100 cubic feet.
As for internet and phone companies, some of the main providers include Optimum, Verizon, Spectrum, and RCN. A basic internet package at RCN or Verizon runs at $35 to $40 per month, but faster speeds or more advanced plans will incur higher fees. JD Power estimates that the average mobile phone bill is an additional $70 per month.
Renter's insurance may also be required by your landlord. The average cost of renters insurance in New York City is about $14 per month.
Combined, expect to pay $250 to $300 or more for utilities and insurance in New York City. Keep in mind that some of these costs may already be included in your monthly rent, larger apartments will likely incur higher bills, and living with roommates will also enable you to split some of these costs.
4. New York Transportation Costs
New York is a highly walkable city. It also offers a plethora of transportation options for those who prefer not to have a car. In fact, many people choose to get around by taking a bus or the subway. Whether you are looking to commute to work or explore the city during the weekends, here are some of the expenses you might expect for transportation.
New York City's Public Transport
The NYC public transit system is run by the Metropolitan Transit Authority (MTA) and includes the NYC subway and buses. The main transportation pass for the bus and the subway is the MetroCard, which can be used for pay-per-ride or for an unlimited pass.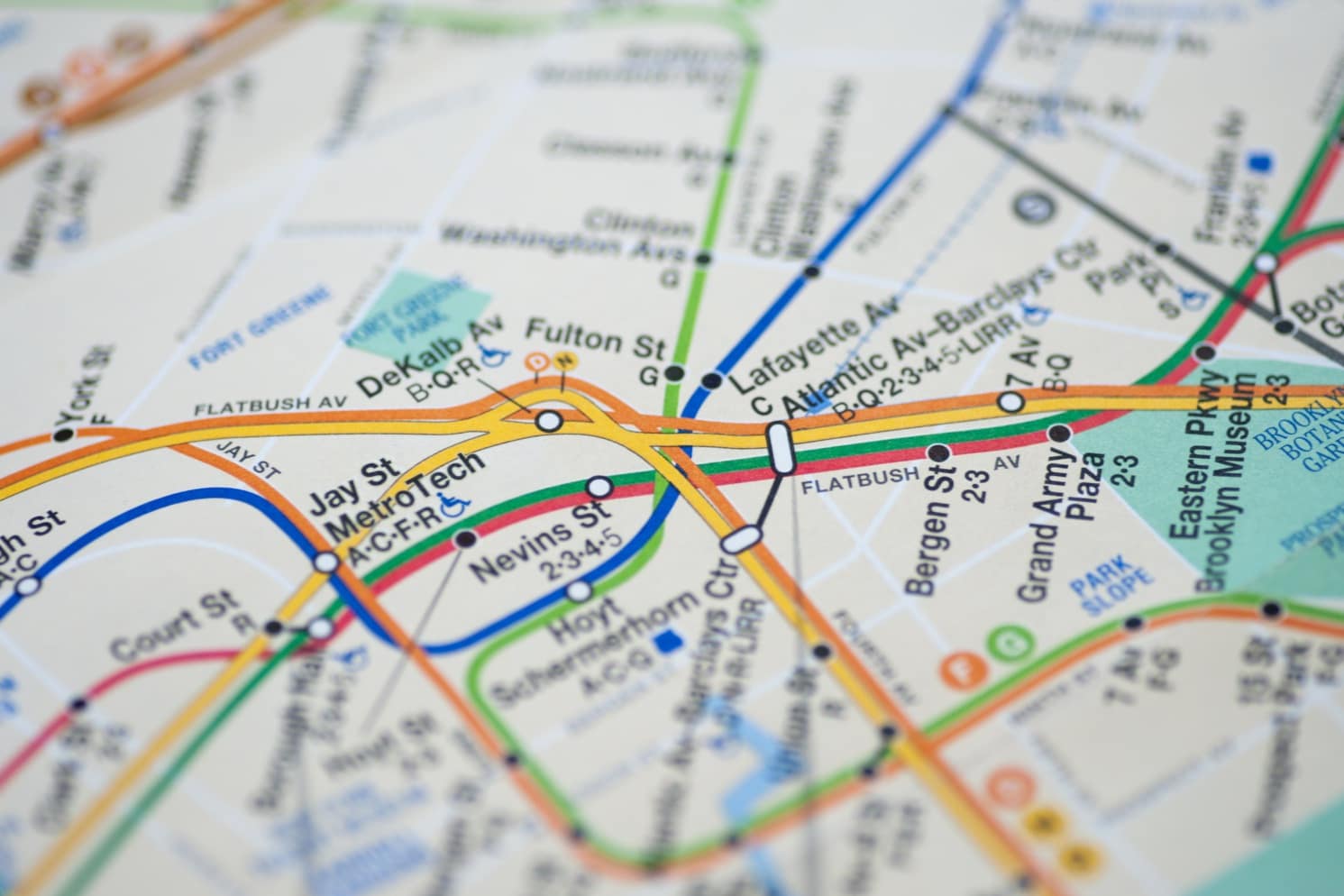 The standard pay-per-ride fare for a single subway or bus journey in New York City is $2.75, although in most cases it will be cheaper to buy a 7-day or 30-day MetroCard unlimited pass. Reduced fares are also available for seniors, low-income New Yorkers, and individuals with disabilities.
| Public Transportation | Price |
| --- | --- |
| Unlimited 30-day MetroCard | $127 |
| Unlimited 7-day MetroCard | $33 |
| Pay-per-ride for subway and local, limited, and Select Bus Service buses | $2.75 |
| Express Bus | $6.75 |
The NYC Ferry is also available to connect the waterways among the five boroughs. The cost of a ferry ride is $2.75.
Taxis and Rideshare in New York
New York's ubiquitous yellow taxis are a popular way of getting around, but these come at a higher cost than public transit. The typical fare for riding the taxi in New York City is $2.50 per mile, plus an additional $2.50 initial charge.
The following table gives an overview of the rates you should expect when taking a cab in NYC, before including any tolls and driver tips. Note that other charges may apply for overnight or rush hour rides.
| Taxi Fares | Price |
| --- | --- |
| Initial Charge | $2.50 |
| Per 1/5 mile when traveling above 12mph or per 60 seconds in slow traffic or when the vehicle is stopped. | $0.50 |
| MTA State Surcharge for all trips that end in New York City or Nassau, Suffolk, Westchester, Rockland, Dutchess, Orange or Putnam Counties | $0.50 |
| Improvement Surcharge | $0.30 |
| New York State Congestion Surcharges for all trips that begin, end or pass through Manhattan south of 96th Street | $0.75 – $2.75 |
Rideshare services such as Uber and Lyft also operate in New York, and prices vary depending on distance, demand, and tolls for roads, bridges, and tunnels.
Biking in NYC
Those who prefer to bike and do not own a bike of their own can take advantage of the Citi Bike program, which offers rental bikes throughout the city. An annual membership for New York's Citi Bike is $179 ($15 per month), while a single 30-minute ride will cost $3.50 and a day pass costs $15.
New York's Buses and Trains
For trips outside of New York City itself, New Yorkers have easy access to train services and intercity buses. For example, Penn Station is home to the Long Island Railroad, NJ transit, and Amtrak, while Grand Central Station hosts the Metro-North Railroad. The Port Authority Bus Terminal hosts carriers such as NJ Transit, Peter Pan, and Megabus. Prices for these services will vary depending on distance traveled.
5. How Much New Yorkers Spend on Groceries and Food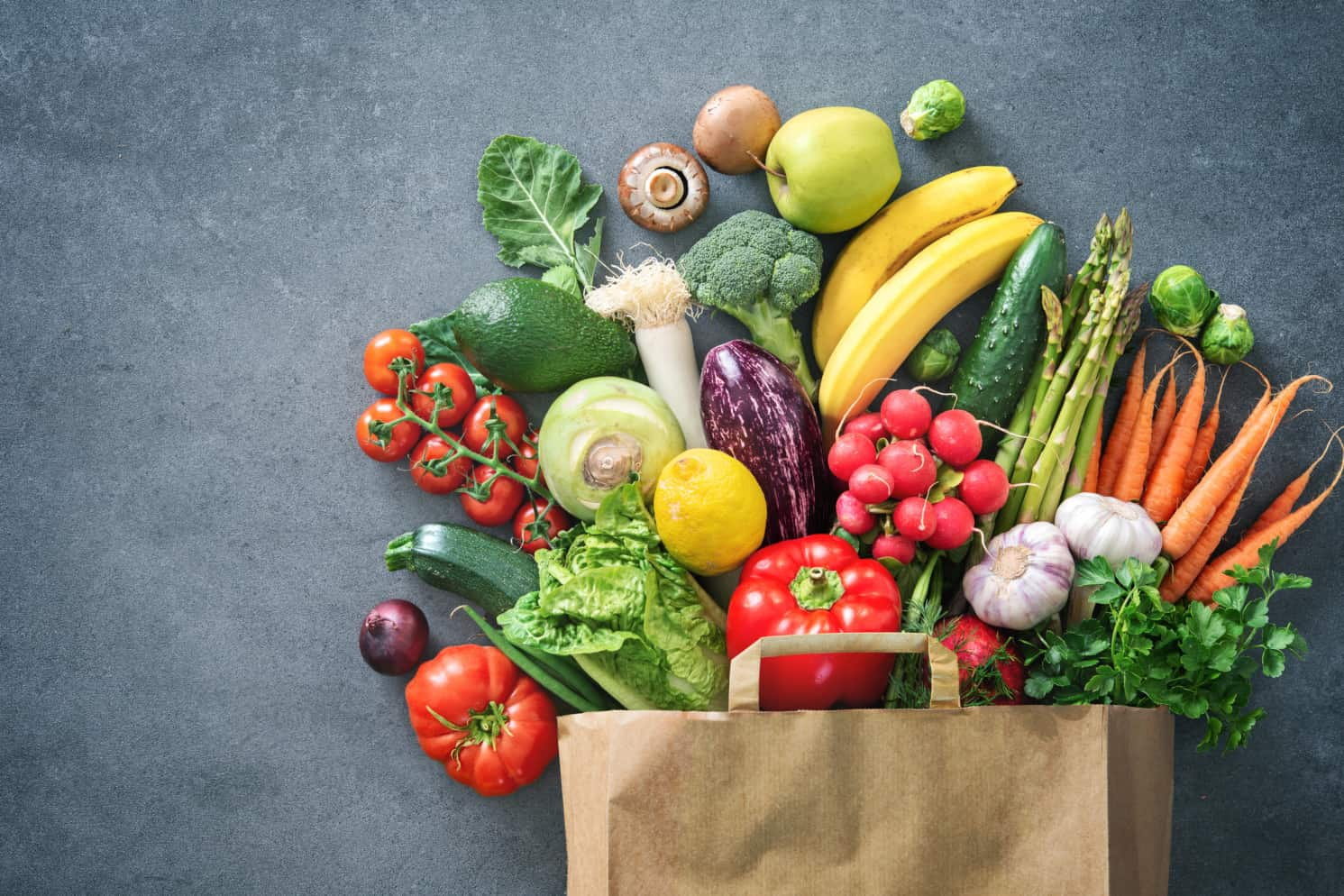 Data from the U.S. Bureau of Labor Statistics Consumer Expenditure Survey shows that New Yorkers spend an average of $9,693 on food per year, about 20 percent more than the overall U.S. average. According to the USDA, a carton (1 US gallon) of whole milk costs an average of $4.13 year-to-date as of October 2021, compared to $3.64 for the U.S. overall average.
New York offers national grocery chains such as Whole Foods and Trader Joe's, independent grocery stores, as well as locally-owned convenience stores known as bodegas. New Yorkers can also have their groceries delivered through services such as Instacart or Amazon Fresh.
Not surprisingly, dining out will be more expensive than cooking at home. A meal for two at a mid-range restaurant in New York will set you back about $100 on average.
6. Cost of Entertainment in the City That Never Sleeps
New York is known as "the city that never sleeps" for good reason. But frequent trips to Broadway, nightclubs, bars and restaurants can run a hefty tab.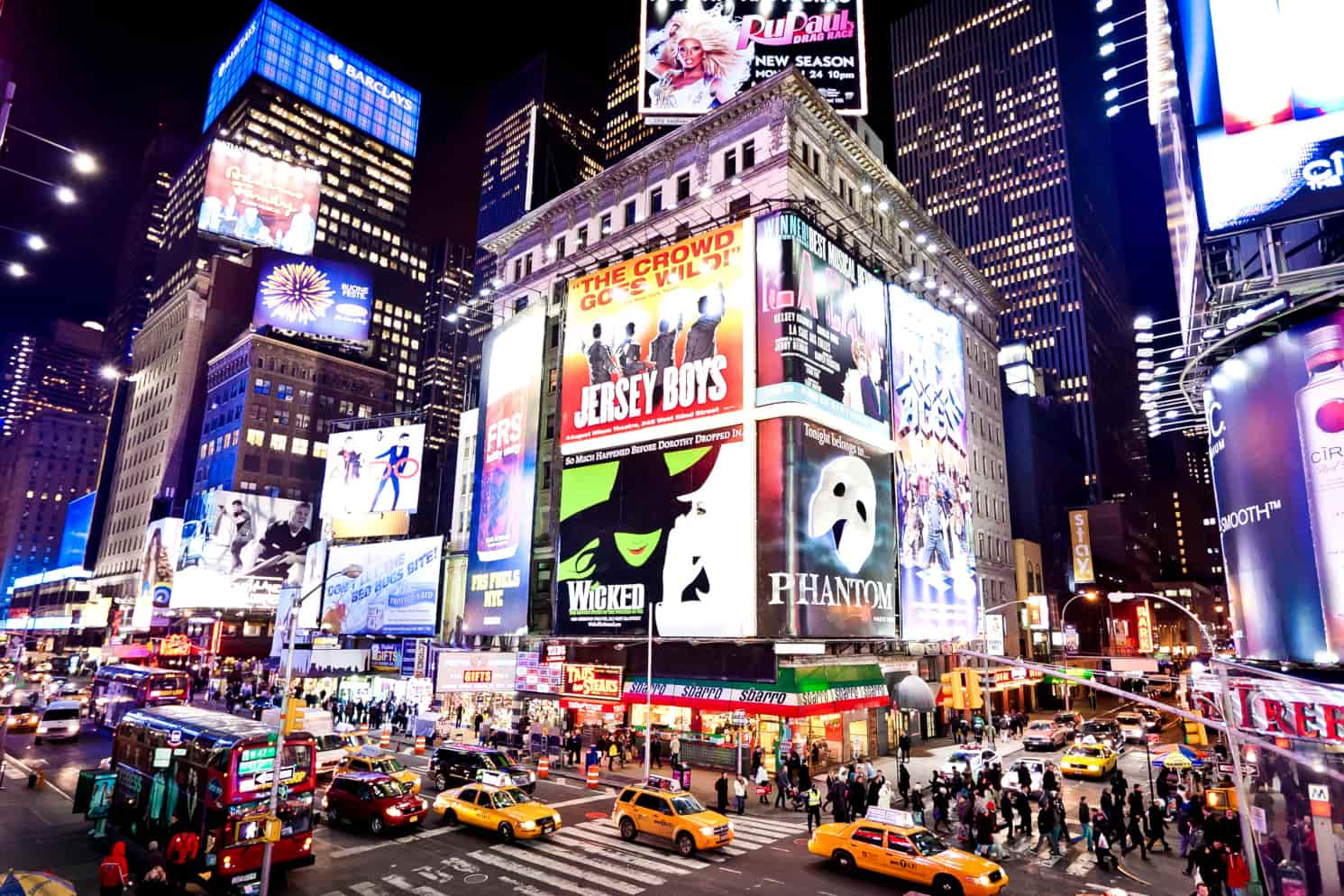 The average price of a beer at a bar in New York City is about $9, which makes NYC one of the most expensive places in the world to enjoy a pint. Going to a show in one of Broadway's 41 professional theatres will not spare your wallet either, since the average price of a Broadway musical is around $130.
However, you don't need to spend a lot to have a good time. Several museums offer free admission or "pay-what-you-wish" days, and New Yorkers who sign up for an IDNYC card have additional benefits including free or discounted admission to a variety of cultural institutions. Platforms like TodayTix offer discounted tickets for Broadway and off-Broadway performances, or you can try your luck at the Broadway digital lotteries to snag cheap tickets.
When it comes to outdoor fun, New York City is home to more than 1,700 parks, beaches, playgrounds, and recreation facilities. A few standouts include Central Park in Manhattan, Rockaway Beach in Queens, Coney Island Beach and Boardwalk in Brooklyn, and Van Cortlandt Park in The Bronx.
7. Childcare Costs in New York City
If you have children or are planning to start a family, childcare costs may also be top of mind for you. A few childcare options include center-based care, which tend to be larger organizations and may include more staffing and programming, or family day care, which is often run out of a provider's home.
Data published by the NYC Comptroller shows that in 2018, when the last market rate survey was conducted, the annual childcare cost in New York City at the 69th percentile for children under three was $18,746 at centers and $10,331 for family day care.
8. New York's Sports and Fitness Prices
The Big Apple is home to gym chains, boutique fitness studios, and exercise classes at a variety of price points. A budget chain like Planet Fitness offers plans as low as $10 per month, while a membership at a more luxe chain like Equinox can run several hundred dollars per month. YMCA memberships also vary by branch, generally ranging from about $50 to $100 per month.
So if you are looking to stay fit in New York City, expect to pay from $10 to over $250 per month. However, a good workout doesn't need to break the bank. New York's plentiful green spaces and waterfronts are great options for runners or people who like to exercise on their own outdoors.
9. Cost of Living in NYC Compared to Other Cities in the US
In 2021, the Economist Intelligence Unit ranked New York as the most expensive city in the U.S. and the sixth most expensive in the world. Here is a look at how median rents and median salaries compare to other major cities in the U.S.
New York vs. Philadelphia
Philadelphia is only about 100 miles from New York City, but the cost of living is significantly lower there. For example, median rent in this Pennsylvania city is almost 30% less than in New York. However, the tradeoff is a lower median salary — $32,433 for nonfamily households, compared to $48,091 in NYC.
New York vs. Los Angeles
Sunny Los Angeles is situated on the coast of southern California, but its cost of living has much more in common with New York than its climate. According to the U.S. Census Bureau, Los Angeles has a higher median gross rent than New York, but also a slightly lower median income. The Economist Intelligence Unit also ranked Los Angeles as the ninth most expensive city in the world.
New York vs. San Francisco
San Francisco is located in the Bay Area of California and boasts a median household income more than 40% higher than that in New York City. However, these higher salaries are offset by a higher cost of living: median rent in San Francisco is about 25% higher than in New York.
10. New York Cost of Living — FAQ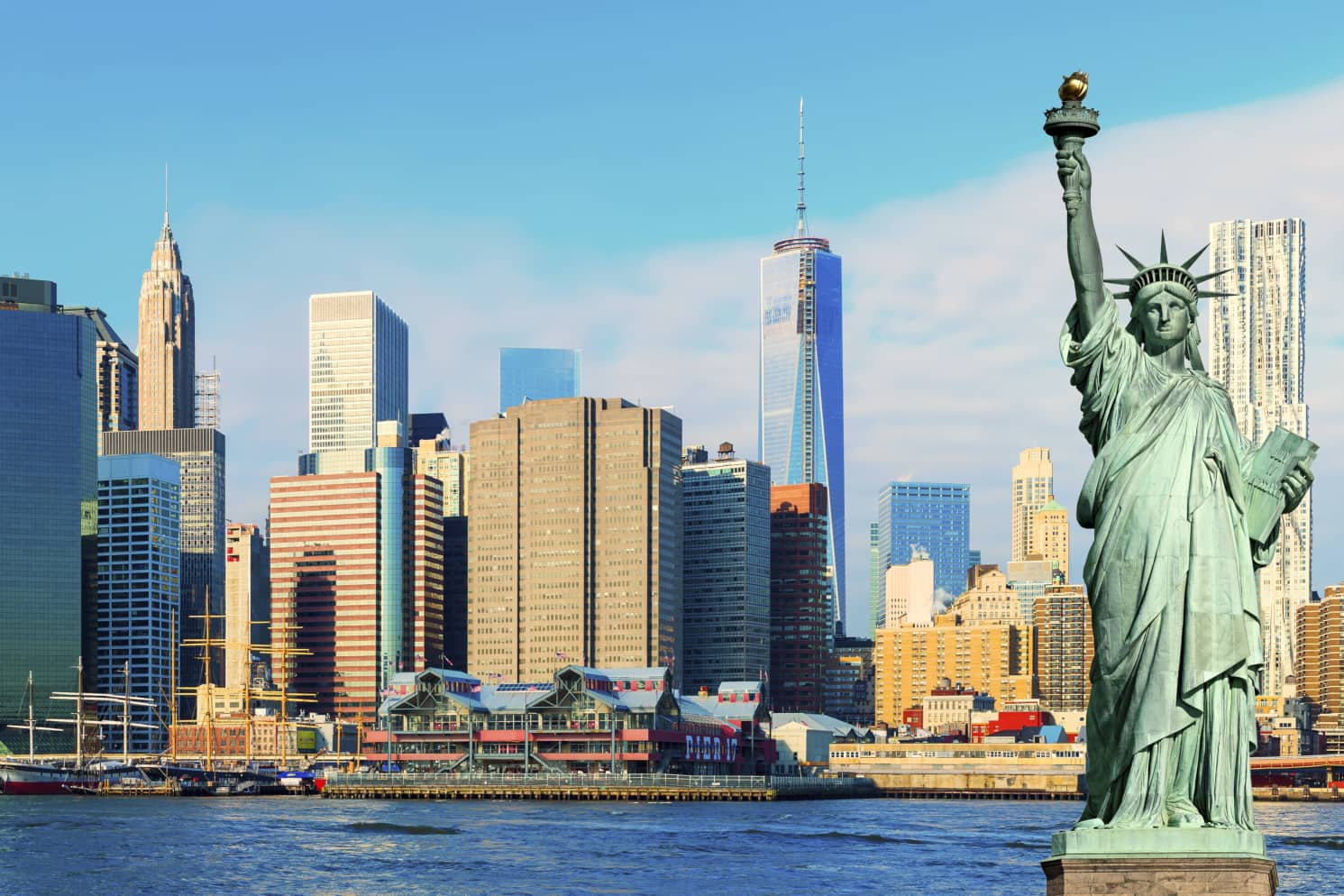 What Salary Do You Need to Live in New York City?
New York has a wide range of industries with a wide range of salaries. Your salary will dictate your standard of living. For example, a salary of $50,000 may mean that you live in an outer borough or with roommates, while six-figure salaries may open up options for new neighborhoods, living alone, or splurging on more expensive restaurants or forms of entertainment.
Is $50,000 a Good Salary in New York City?
Plenty of New Yorkers get by on $50,000 — after all, the median income for a nonfamily household is less than that! However, a $50,000 salary may mean that you are more likely to live with roommates and seek out free or lower-cost entertainment.
What Is the Most Expensive Neighborhood in New York City?
According to StreetEasy, the neighborhood with the highest median asking rent is Tribeca in Manhattan, with $8,000 as of September 2021.
Where Else Can I Live if I Work in New York City?
If you're working in Manhattan, it may also be worth looking at neighboring regions in the New York metro area such as Jersey City or Hoboken in New Jersey, or Long Island or Westchester county in New York. NJ Transit runs buses and trains into New York, while the Long Island Railroad goes into Penn Station and the Metro-North Railroad runs trains into Grand Central Station.
Is New York More Expensive Than San Francisco?
New York and San Francisco are known to be some of the most expensive metros areas in the U.S. The median rent is higher in San Francisco and California's state income tax rate is higher than that of New York. However, New York City residents are required to pay local income tax ranging from 3.078% to 3.876%, while San Francisco does not levy a personal income tax on residents.
Is London More Expensive Than New York?
London and New York City have one of the highest costs of living in the world. In fact, both cities are consistently ranked in top 20 most expensive cities to live in. This being said, the "crown" must go to New York City, since the prices in the Big Apple are between 10% to 35% higher than in London across almost all categories, from rent, which is 20% higher, to groceries, which cost 35% more in NYC.
There is however at least one category where London is significantly more expensive than its neighbour from across the pond — transportation. From public transport and taxis, to gasoline prices and road taxes, they are all 25% to 130% more expensive in London than in New York City. There is much to be said about England's capital city, for a deep dive in London's living costs check out Cost of Living in London: The Ultimate Guide.
11. Our Verdict on the Cost of Living in New York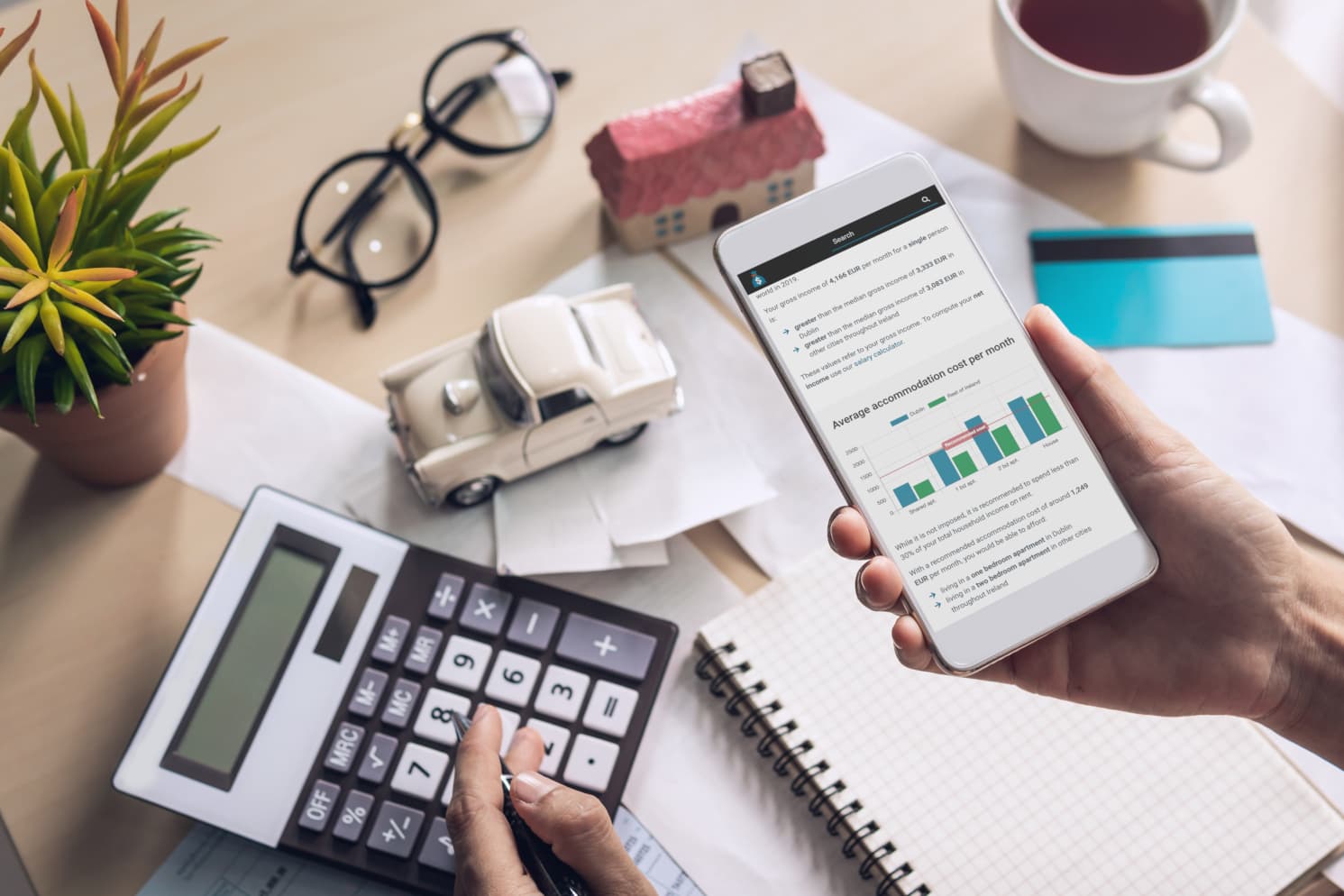 Bottom line: you don't need to be rich to make it in the Big Apple. New York is a culturally and economically diverse city — and no two New Yorkers' experiences will be exactly the same. Remember that New York is a vast ecosystem that accommodates residents with a variety of budgets. It is all about prioritizing your spending and what matters most to you.
| Spending Category | Monthly Cost |
| --- | --- |
| Housing | $1,200 – $4,000+ |
| Utilities | $250 – $300+ |
| Transportation | $130+ |
| Food and Groceries | $600 – $1,000 |
| Entertainment | $200 – $500+ |
| Sports and Fitness | $10 – $250+ |
| Total Monthly Cost | $2,400 – $6,300+ |
Moving to the Big Apple in the near future? Visit our easy-to-use US salary tax calculator to budget your New York living expenses on your after-tax income.