Cost of Living in London — The Ultimate Guide
London is a dream destination for many people, but could you afford to live there? Find out how much it costs to get by in England's famous and bustling capital city.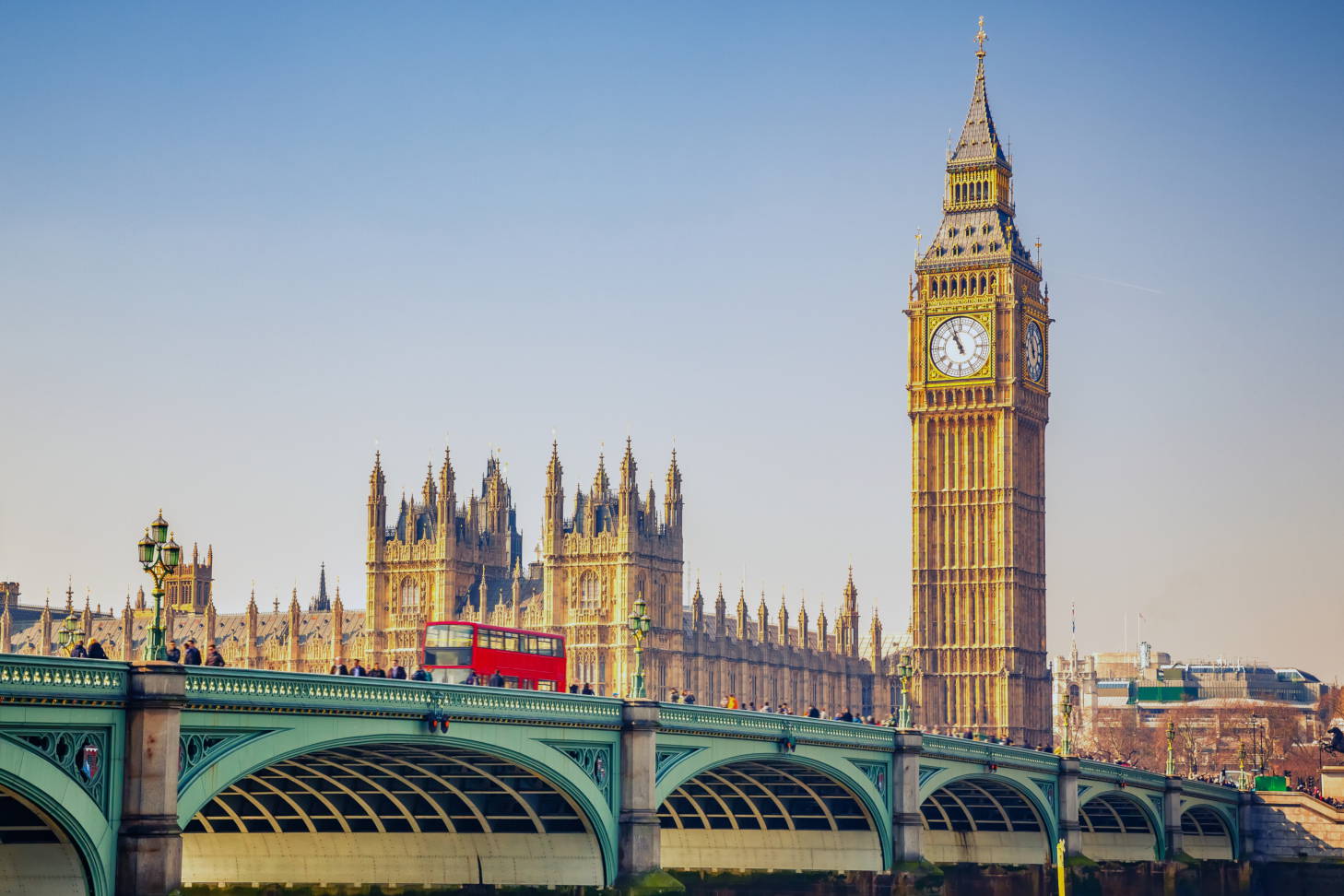 London is one of the most famous cities in the world, but it's also sometimes thought of as one of the most expensive.
More than 9 million people call it home, and so it's no surprise that England's capital is such a diverse place. From the high-flying bankers of Canary Wharf and the politicians of Westminster to the city's many delivery drivers and service workers, there's a great deal of difference between the highest and lowest salaries.
In this guide, we explore how much it costs to live in London and explain how the city stacks up compared to others in the UK and across the world.
1. The Average Salary in London
Data from HM Revenue and Customs (HMRC) shows that the mathematical average (mean) annual salary in London is £43,500 for employees and £43,200 for those who are self-employed. This is not an accurate representation of how much people typically earn in London, however, as the figures are skewed by high earners.
HMRC has also calculated the median income which more accurately shows what average Londoners earn. The median annual income is £27,300 for employees while it's £16,300 for the self-employed. Any Londoners who earn the median income for employees can expect to take home £22,226 per year, leaving them with £1,852 per month to live on.
This middle figure sits at the 50th percentile and so half of people earn more while half earn less. The figures only account for UK taxpayers, so it's worth noting that there are a considerable number of people who earn less than £12,570 (the current income tax personal allowance).
The type of lifestyle you can afford to live in London will depend on how much money you have left after paying tax on your earnings. Visit our UK salary calculator to find out your monthly after-tax income in just a few clicks.
2. The Cost of Accommodation in London
If you're moving to London, you're going to need somewhere to live. The London property market is booming, and the city is widely regarded as one of the world's most expensive places to buy or rent a home.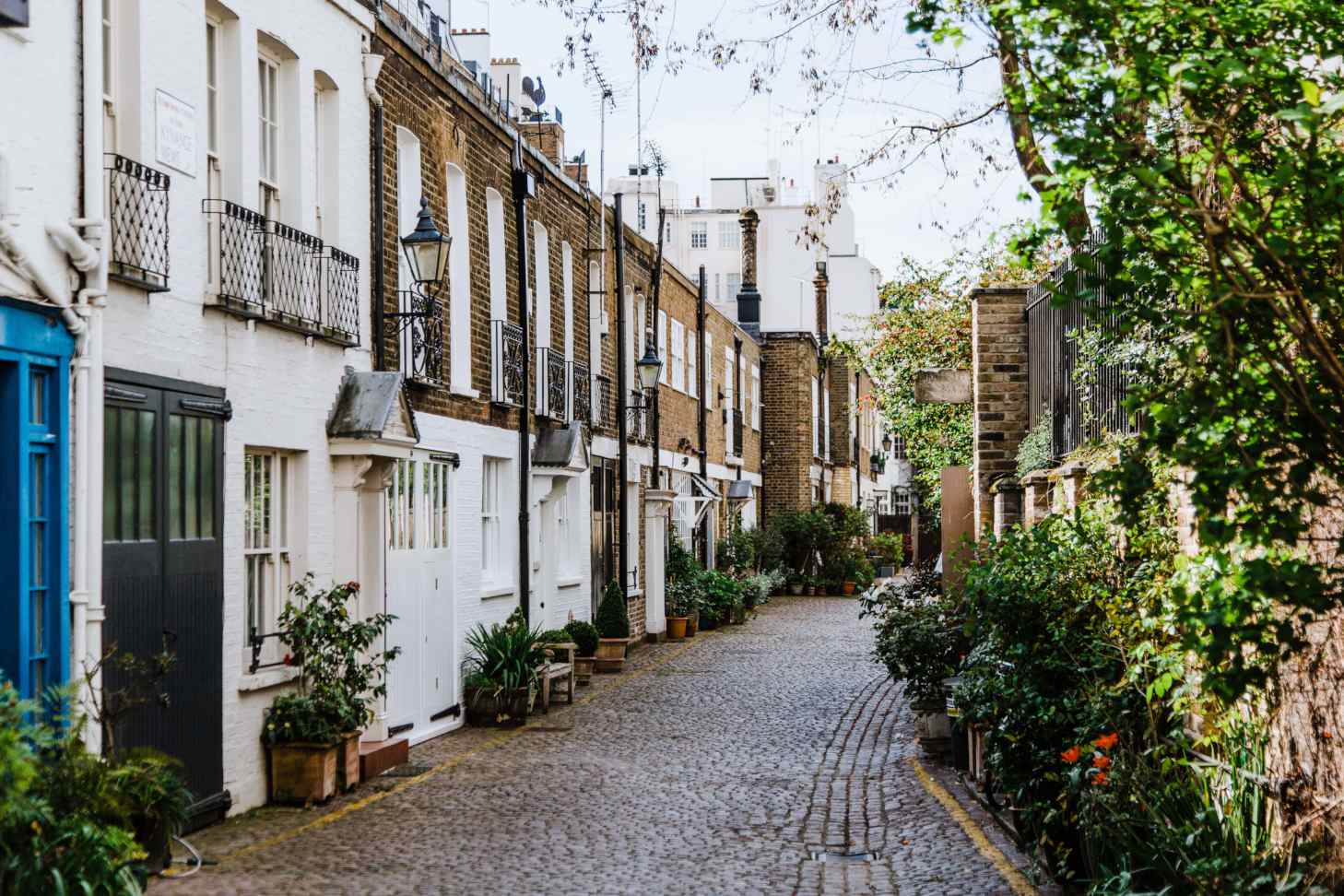 How much you'll have to pay depends on the type of property you want to live in. Many young professionals find themselves renting a room in a shared house or flat (known as a House in Multiple Occupation or HMO), while others are able to find a place of their own.
Naturally the cost of renting or buying a property in London depends on which area you're looking in. We'll explain more about the cost of living in different Boroughs later in this article, but generally prices get cheaper as you travel further away from the centre of London.
Cost of Renting a House or an Apartment in London
High property prices mean that renting is the only option for many people who live in London. Data suggests that private renters account for around 30% of all households in London, which means that there are almost 3 million tenants.
While London rental costs vary wildly depending on property type and location, the average London rent is £1,800 per month (or £21,600 per year). For that price you can expect to live in a small two-bedroom house or flat, with more spacious properties available at a similar price point as you travel to the outskirts of the city.
Many people find it more convenient to rent a room within a larger property, although this too can be expensive. The average cost of renting a room in the city is approximately £900 per month (or £10,800 per year) and despite the price you'll still need to share facilities such as bathrooms and kitchens with other people.
Rent Prices in the City Center (Westminster, Kensington and Chelsea)
Apartment Type
Average Rent
studio
£1400
1-bedroom
£2090
2-bedroom
£2980
3-bedroom
£4550
Rent Prices Outside the City Center (Havering, Sutton)
Apartment Type
Average Rent
studio
£720
1-bedroom
£910
2-bedroom
£1140
3-bedroom
£1390
Cost of Buying a House or an Apartment in London
London is the UK's most expensive place to buy a home. The average house price is almost £500,000 — which according to the Land Registry is nearly double the UK's average of £251,500.
When buying a home in the UK, you'll need to consider other costs beyond the price of the property itself. These include:
Stamp Duty

a tax that's payable on the purchase of UK properties over a certain value.

Surveyor's Fees

to pay for the cost of checking the structural safety of a property.

Legal Fees

to cover the cost of a solicitor or licenced conveyancer.
You will also usually need to put down a sizeable deposit if you are applying for bank finance to pay for your property. The mortgage rates and deals offered by UK banks vary, but a deposit that equals between 5% to 20% of the property purchase price is generally required.
3. How Much Londoners Pay on Utility Bills and Insurance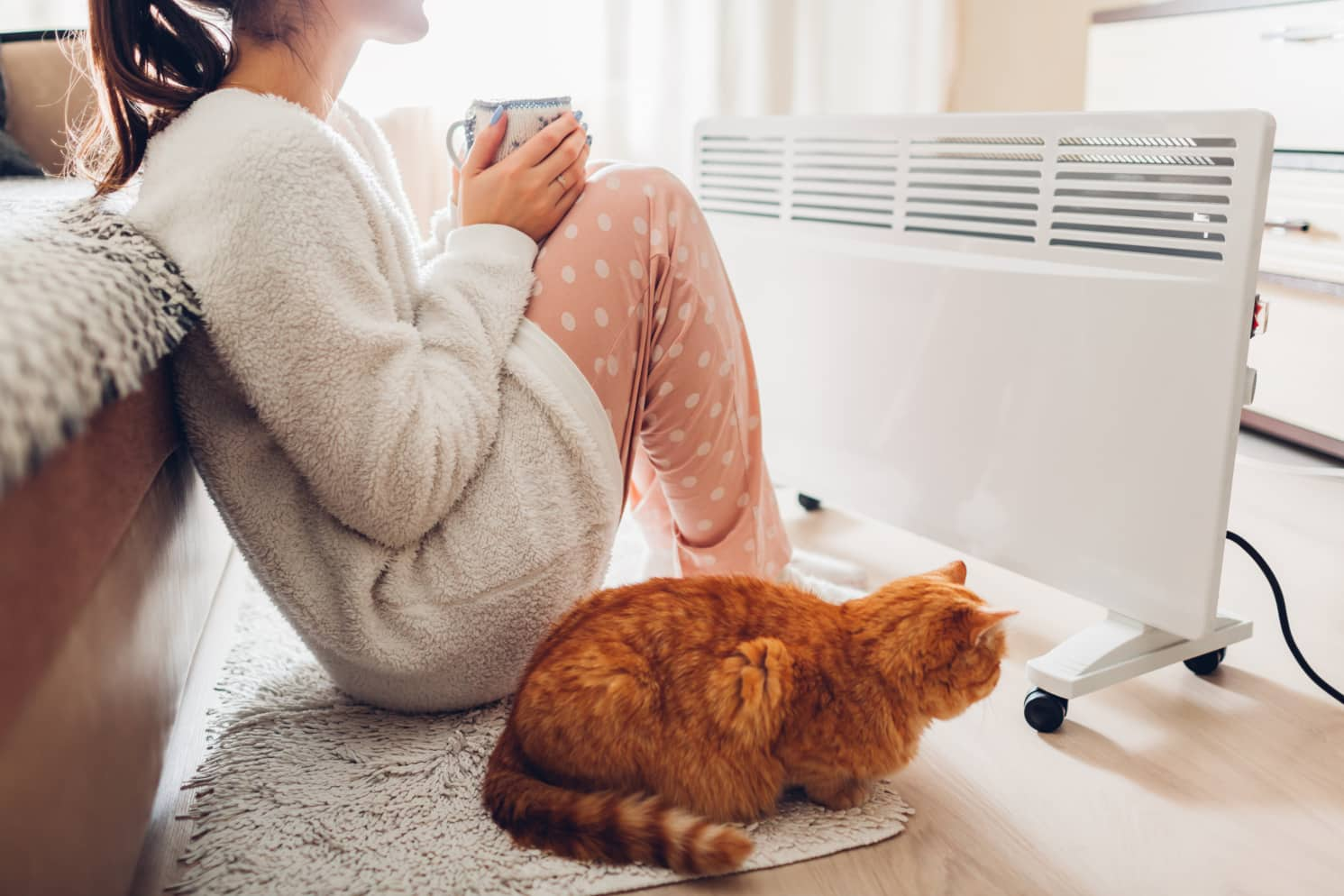 On top of your living arrangements, you'll also need to budget for utility bills whilst living in London. These typically include the cost of gas, electricity, water, Wi-Fi, council tax. If you are renting a room in a shared house, these costs may already have been included within your rent rate.
The cost of basic utilities such as gas, electricity, and water depend on how much you use any deals you sign up for. Generally speaking, these will total around £30 each per month. Broadband internet can cost anywhere from around £20 to £70 per month, depending on the speed and service you require.
Council tax is levied against UK properties and is used to pay for public services such as schools, social care, and the emergency services. The cost varies depending on the location and size of the property you live in, and range from between around £100 to £270 per month. You may be entitled to a reduction if you live alone or have a low income, and will not have to pay if all residents of your home (including you) are students.
You must also pay for an annual TV licence if you wish to watch television or use online catch-up services from the major UK channels such as the BBC and ITV. The cost of a TV licence is currently £157.50.
You may also choose to take out contents insurance to protect your belongings should they be stolen or damaged. Prices can start from around £5 per month depending on how much you want to insure and the type of cover you wish to take out.
All of this means that you can expect to pay around £350 or more per month for utility bills, unless they are included in the cost of your rent.
4. The Cost of Travel and Transport in London
As with property prices, the cost of getting around in London depends on where you live and where you're trying to get to.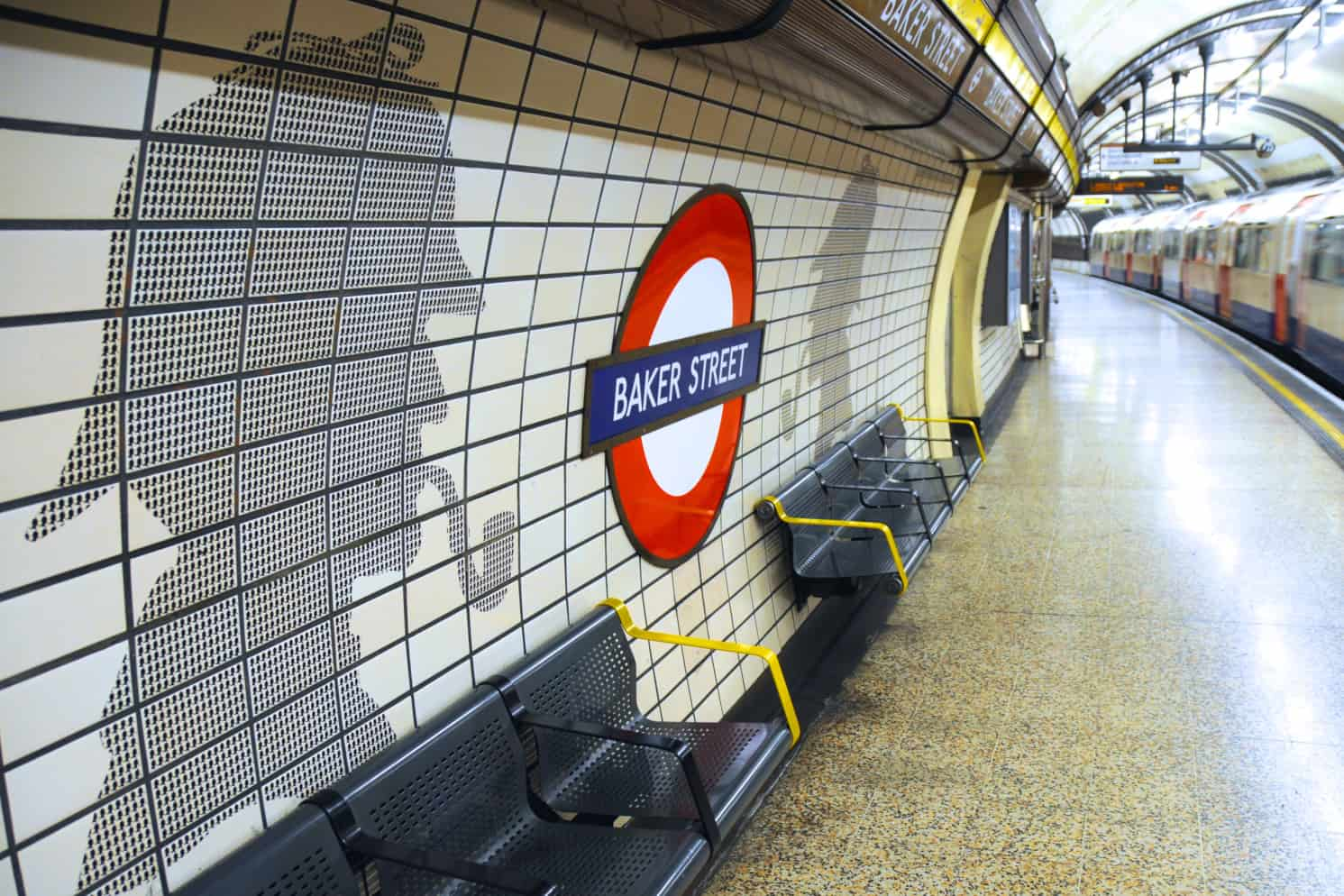 London's Public Transport
The London Underground is one of the city's most popular modes of transport, and enables you to travel around at pace. While you can purchase tickets for each individual journey, many Londoners use an Oyster Card instead. This is a pre-paid card that can be tapped on the entrance gates to underground stations for contactless travel.
The cost of a monthly travel card depends on which areas of London you need to travel to. Zone 1 is the most central and covers areas such as Holborn and Waterloo. The system runs all the way up to Zone 9 which consists of Amersham, Chesham, and Brentwood.
The costs of monthly travel cards in 2021 are as follows:
| Zone Range | Cost of Travel Card |
| --- | --- |
| 1 - 2 | £142.10 |
| 1 - 3 | £167.10 |
| 1 - 4 | £204.10 |
| 1 - 5 | £243.10 |
| 1 - 6 | £260.00 |
| 1 - 7 | £283.10 |
| 1 - 8 | £334.10 |
| 1 - 9 | £370.60 |
Oyster cards also enable you to use London's public bus services, and you can get a discount on your monthly charge if you plan only to use buses as opposed to the tube network.
These days, Transport for London allow you to pay for all of your travel on buses, trams, and the underground simply by tapping a contactless debit or credit card. Provided that you use the same card for all of your travel, their system will work out the cheapest fare and apply it automatically.
Taxis in London
London is famed for its black cab taxis, the drivers of which are required to take an intense exam known as "the knowledge" to ensure they can navigate the city's streets without a satnav. There are also a number of rideshare apps offering lifts around the city, and prices vary depending on the journey you wish to take.
The typical cost of a taxi starts with a basic fee of £3.00, with a further price of £1.71 — £2.30 per kilometre (0.6 miles) travelled.
London's Rental Bicycles
The capital city is dotted with public bike stations which enable tourists and locals to rent this manual mode of transport. It currently costs £2 to gain access to the bicycles for 24 hours, and the first 30 minutes of any journey is free. Longer journeys are then charged at £2 for each additional 30-minute period.
Driving Your Own Car in London
There are a number of costs you'll need to account for if you wish to drive your own vehicle in London. These vary depending on the vehicle you own and where you wish to drive it, and include:
Road tax
Car insurance
MOT and maintenance costs
Fuel
Parking permits
You'll also need to pay the congestion charge and ultra-low emissions levy when driving through certain parts of London. These fees are designed to encourage people to use alternative modes of transport, and can make it quite expensive to operate a car in the capital city.
How much road tax you'll have to pay will depend on the vehicle you drive, ranging from £0 through to £2,245 per year. Mid-range hatchbacks generally cost in the region of £100 to £200, while larger cars are more expensive.
There are many factors that affect the cost of car insurance, such as your driving record and the car's make and model. Figures from the Association of British Insurers (ABI) show that the average cost of car insurance in the UK is £468 per year.
If you drive within zones that are subject to the Congestion Charge, you can expect to pay £15 per day. That means that even one journey per month could leave you with an annual bill of £180 before you even start to consider parking or vehicle maintenance.
5. How Much Londoners Pay for Food and Groceries
The amount of money you spend on grocery shopping will depend on your tastes and preferences. London is home to a great many retailers, and it's clear that buying your weekly shop in a budget supermarket such as Lidl will cost far less than if you chose to go all out in the luxury food hall of Harrods.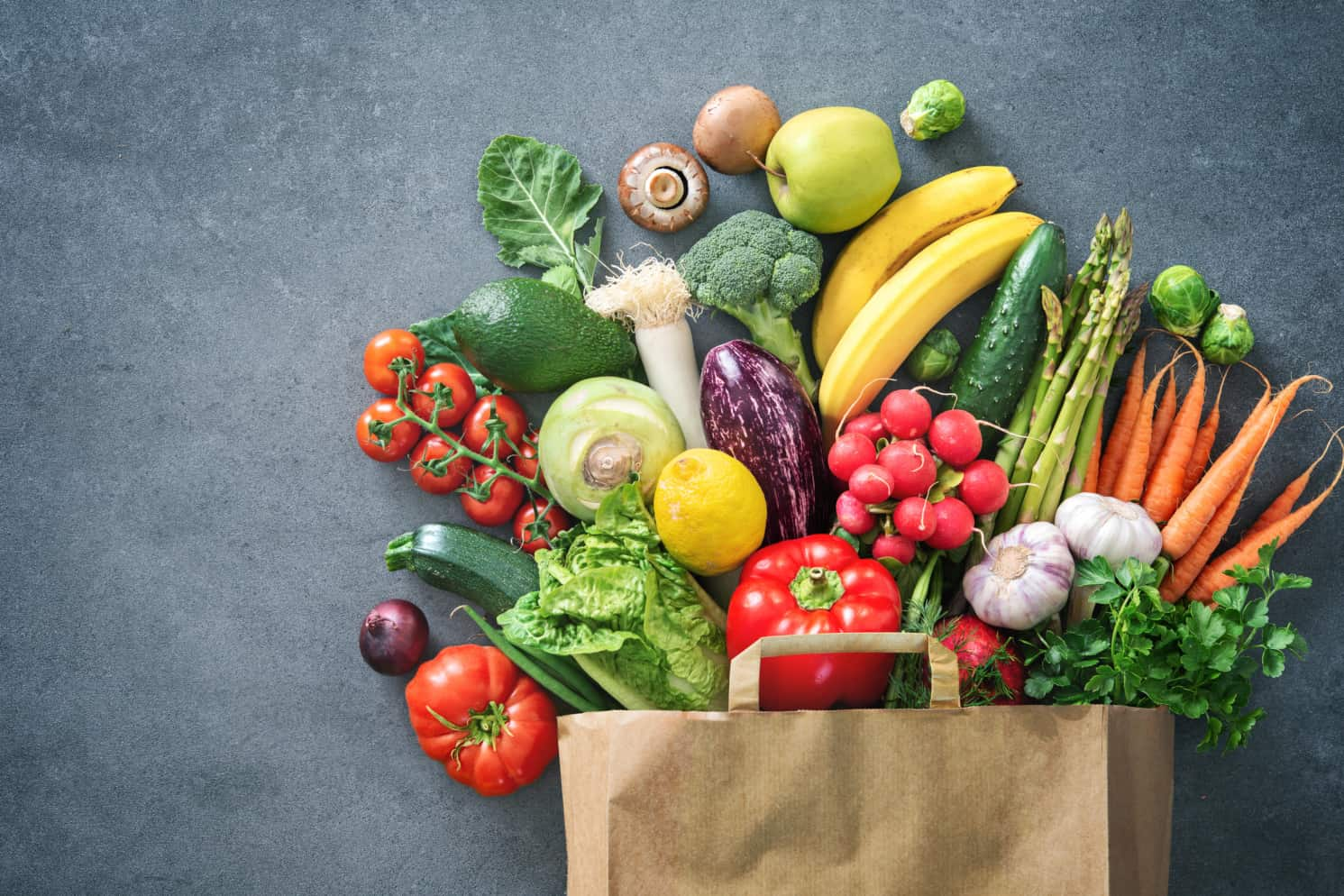 The UK has a number of popular supermarkets, all of which are operational in London. These include: Tesco, Asda, Morrisons, Co-op, Aldi, Lidl, Sainsburys, and Waitrose. The city also plays host to a number of more niche supermarket retailers including Planet Organic and Whole Foods in addition to a variety of food markets.
It is possible to eat on a budget in London, and the average cost of major grocery items is as follows:
| Item | Average Cost |
| --- | --- |
| Loaf of Bread | £1.00 |
| 1 L (1 qt) of Milk | £0.91 |
| 1 kg (2.2 lb) of White Rice | £1.00 |
| 1 kg (2.2 lb) of Cheddar Cheese | £5.60 |
| 1 kg (2.2 lb) of Apples | £1.81 |
| 1.5 L (1.6 qt) of Bottled Water | £1.00 |
| 750 ml (25.3 oz) Bottle of Mid-Range Wine | £7.00 |
| 500 ml (16.9 oz) Bottle of Local Beer | £5.00 |
| Average Weekly Grocery Bill for One Person | £60.00 |
Based on these figures, a single person could live on around £200 - £250 per month for food and basic household items.
6. The Cost of Entertainment in London
London isn't short of entertainment, and there are thousands of activities with which to fill your free time. How much this all costs will depend on your own tastes, preferences, and hobbies.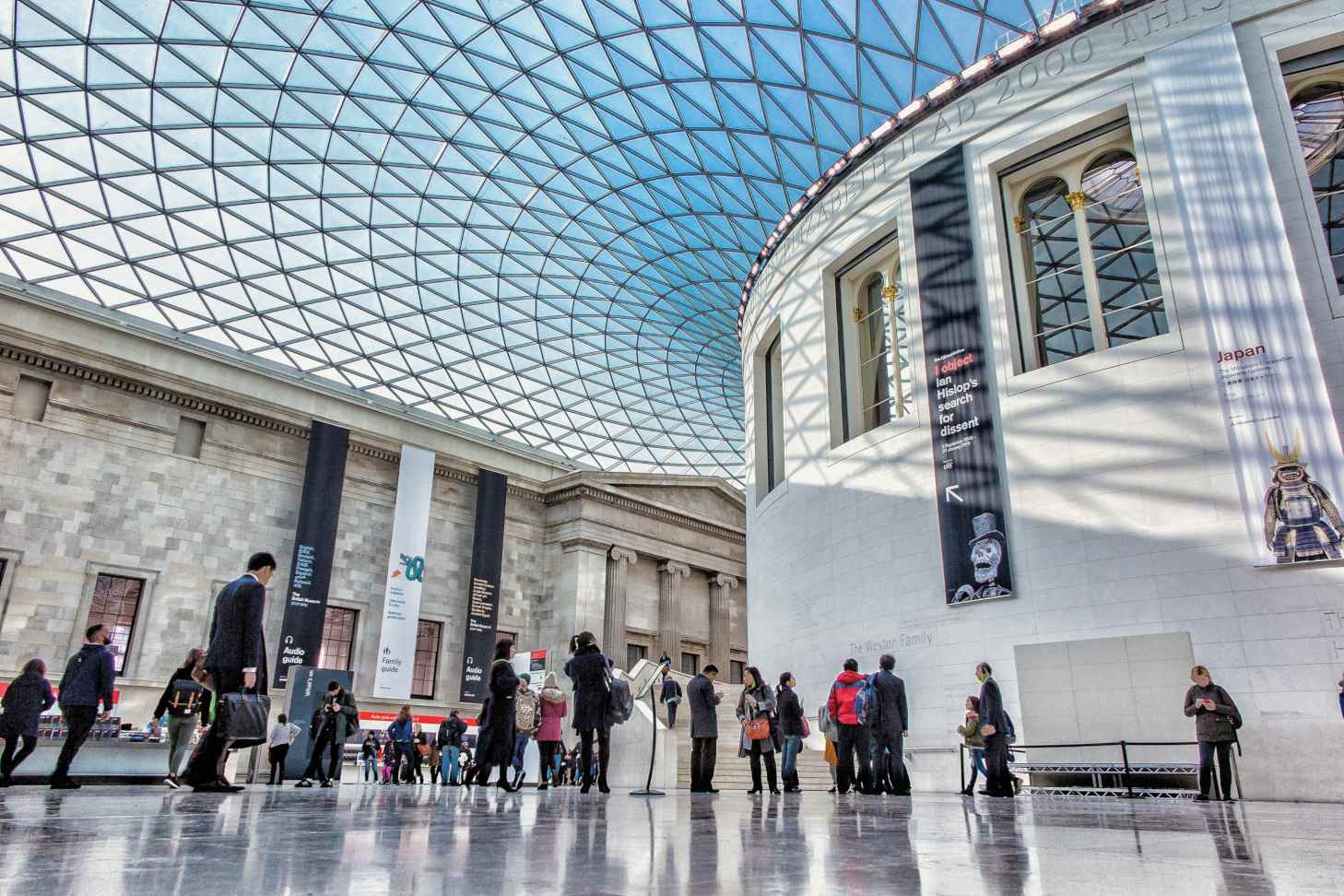 If you love the silver screen, you can expect to pay between £8 – £15 for a cinema ticket in the UK's largest city. If it's live action you're after, there are scores of theatres dotted around London's West End and beyond. Tickets range in price from £20 to well over £100, so it really does depend on what you want to see and where.
The city is also home to many art galleries and museums, which generally offer an afternoon's entertainment at very reasonable prices. The famed Natural History Museum is free to get into, and can provide hours of fun for the whole family.
London also has a thriving music scene, and you can catch some of the world's most popular artists performing. Ticket prices generally range between £30 to well over £100, depending on the artists you're seeing, where, and when.
For those who want to go out for drinks with friends, a pint of beer in Zone 1 costs around £6, while cocktails are around £10 to £12 each. You can always find cheaper tipples in less central establishments, and it's estimated that there are over 3,000 pubs to choose from!
Anyone who likes eating out will need to budget carefully. The average price of a full-course dinner for one is around £55, but this varies depending on the location and cuisine on offer.
If you want to save money on entertainment, London is great for sightseeing and much of it is free. There are countless walks to take you around the city while also getting some fresh air in famous green spaces such as Regent's Park and Parliament Hill.
7. Sports and Fitness Costs for Londoners
It's important to stay on top of your health, and London plays host to hundreds of gyms and fitness facilities. As is the case in every city, fitness club memberships vary in price and can cost as little as £20 per month or even stretch beyond £100 per month for the most exclusive workouts around.
Sports fans will also rejoice at the huge variety of games played in London. There's likely to be something for you regardless of whether you love football, rugby, cricket, tennis, or something altogether more unusual. The cost of an upper-tier seat at a football match costs between £30 to £100, although better seats can range into the hundreds.
You can usually book tennis, squash, and badminton courts for £5 to £10 per session, while there are a number of open spaces that allow ball games such as basketball and football.
8. London Childcare Costs
If you've got kids, you're going to need somebody to look after them while you're busy earning money to pay for your new London lifestyle.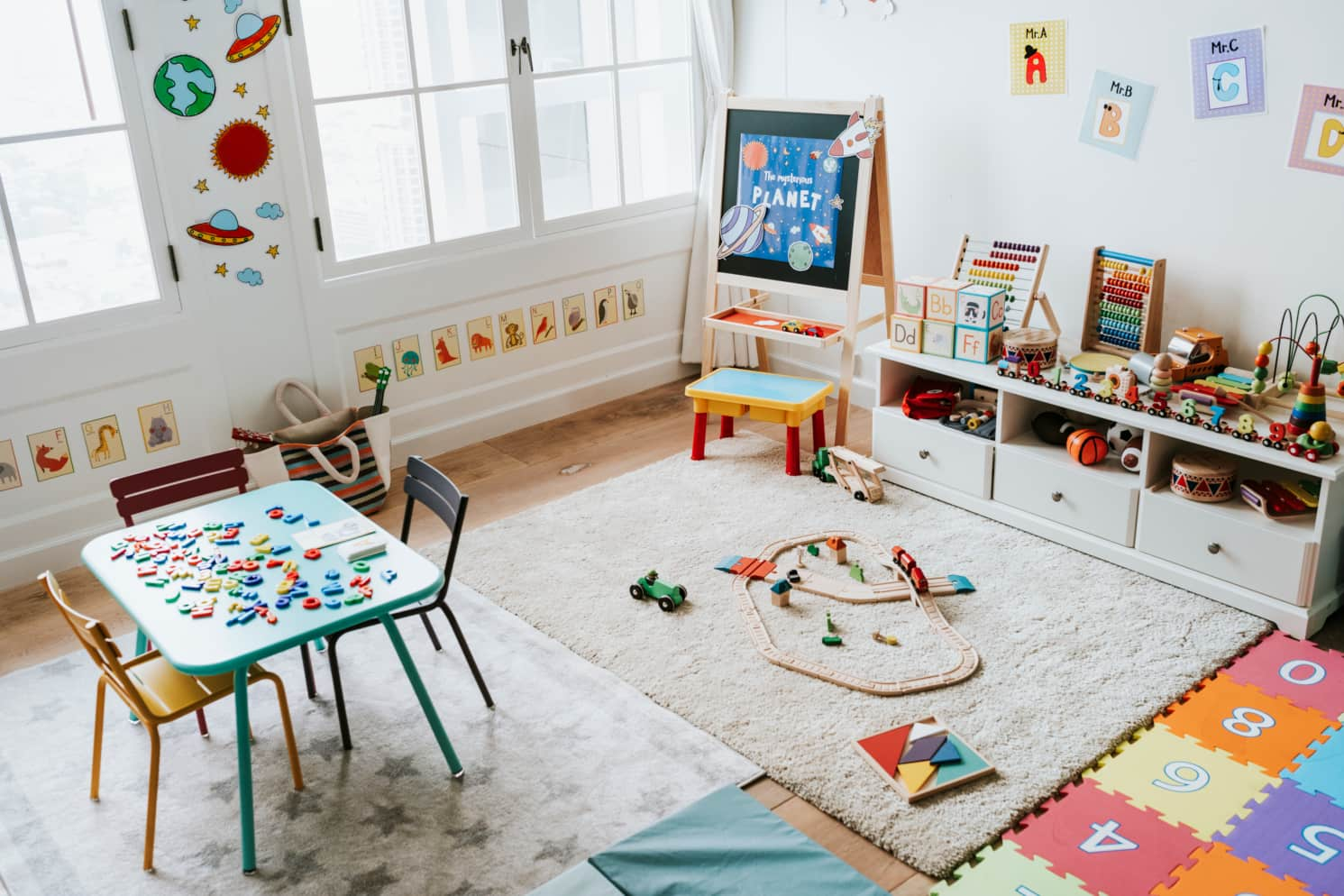 The cost of childcare is often ignored when people move to a new area, but it's something you'll need to factor in when considering what you can afford. It's said that 25 hours of childcare will set you back around £125 per week in London, while 50 hours costs around £320 — regardless of whether your children are enrolled in a nursery or looked after by a childminder.
It is important to remember that the UK does help parents out with a free childcare subsidy, but this entitlement comes into effect when a child turns three. Even then, the cost in London sits at £60 for 25 hours per week or £120 for 50 hours.
9. The Cost of Living in London Compared to Other Cities
Many people think of London as an expensive place to live, but how does it compare to other major cities in the UK and beyond?
London vs. Cardiff
Cardiff is typically a much cheaper place to live than London. The city in Wales boasts rent prices that are over 60% less than those in the English capital, while consumer prices are around 20% lower. This means that you could survive on a lower salary living in Cardiff.
London vs. Edinburgh
Edinburgh is significantly cheaper than London, with rental rates almost 50% lower than in the English capital. Scotland's own capital also boasts cheaper prices for food and groceries, but local purchasing power is lower meaning that people have less to spend.
London vs. Belfast
Belfast is also cheaper than London, with rental rates almost 65% less than those in the English capital. Restaurant menu prices, groceries, and other consumer prices are also cheaper in Northern Ireland, and the country boasts a lower unemployment rate than the UK average.
London vs. Paris
Paris is a slightly cheaper place to live than London, but the margins are slim. While rental rates are almost 30% lower than in London, residents of the City of Love must contend with higher prices for groceries and consumer items.
London vs. Canberra
Canberra is far from London — both geographically and in terms of the cost of living. Residents of the Australian capital benefit from rental rates that are almost 30% lower than in London, although groceries are almost 20% more expensive down under.
London vs. New York
New York is significantly more expensive to live in than London. The Big Apple is not a cheap option, with rental rates that outstrip those in the English capital by more than 10%. Local purchasing power is higher, but those who don't land a high-flying job may struggle to live in what is one of the world's most expensive cities.
10. London Cost of Living — FAQ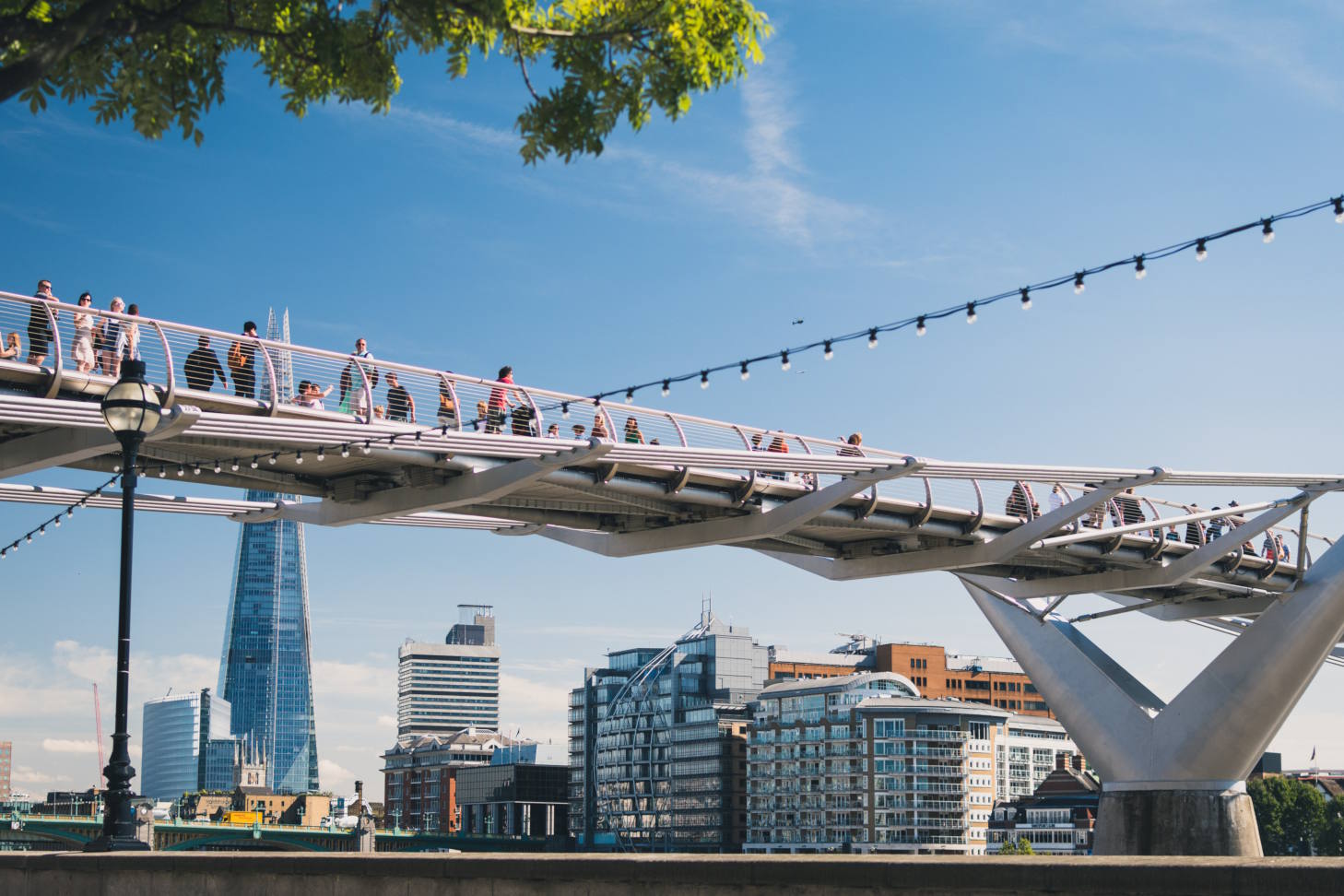 Can You Live in London on £30,000?
Yes — but you may need to adjust your expected standard of living. Many people get by quite comfortably on £30,000, but it's much easier to do if you live in shared accommodation such as a House in Multiple Occupation (HMO). You might not be able to go out on the town every night, but you could still live quite happily with plenty of home comforts and entertainment to get you by.
What Salary Do I Need to Live Comfortably in London?
Given that the average salary is £43,500 for employees in London, a salary of £50,000 should enable you to live quite comfortably. You will probably be able to afford a small house or apartment of your own, provided that you choose the right area. It's still not the case that somebody earning £50,000 per year could go on an all-out spending spree that often in London, but you will have enough to enjoy some of the finer things in life. Everything in moderation!
Does the Area You Live in Influence the Cost of Living in London?
Yes — particularly when it comes to rent and transport costs. Generally speaking, the further away from the centre of London you get, the cheaper rent and house prices become. At the same time, the cost of commuting into more central areas rises as you get further away.
Bexley, Havering, Sutton, Lewisham, and Bromley are some of the cheapest London boroughs to live in — although the figures change regularly as supply and demand affect the cost of housing stock.
What's the Cheapest London Borough?
Sutton is regarded as one of the cheapest boroughs in London, with an average rent of £1,100 and average house prices in the region of £385,000.
It's a beautiful area and is far greener than some of the city's more central boroughs, although you can still reach the heart of London in less than an hour using public transport.
Can You Save Money by Commuting to London?
Potentially, yes.
Many people choose to live further outside the confines of London to save money on accommodation costs. There are many towns that are described as being in the "commuter belt", which means that people who live in those areas can still get into London reasonably quickly. The cost of buying or renting a property in these areas can still be high, but it's still usually much cheaper than living in London itself.
It's important to note that if you do choose to live outside of London, you will need to factor in extra transport costs when working out how much you can afford. There are a large number of regular train services that provide a direct link to London, but they can prove to be an expensive way to travel.
11. Final Thoughts on the Cost of Living in London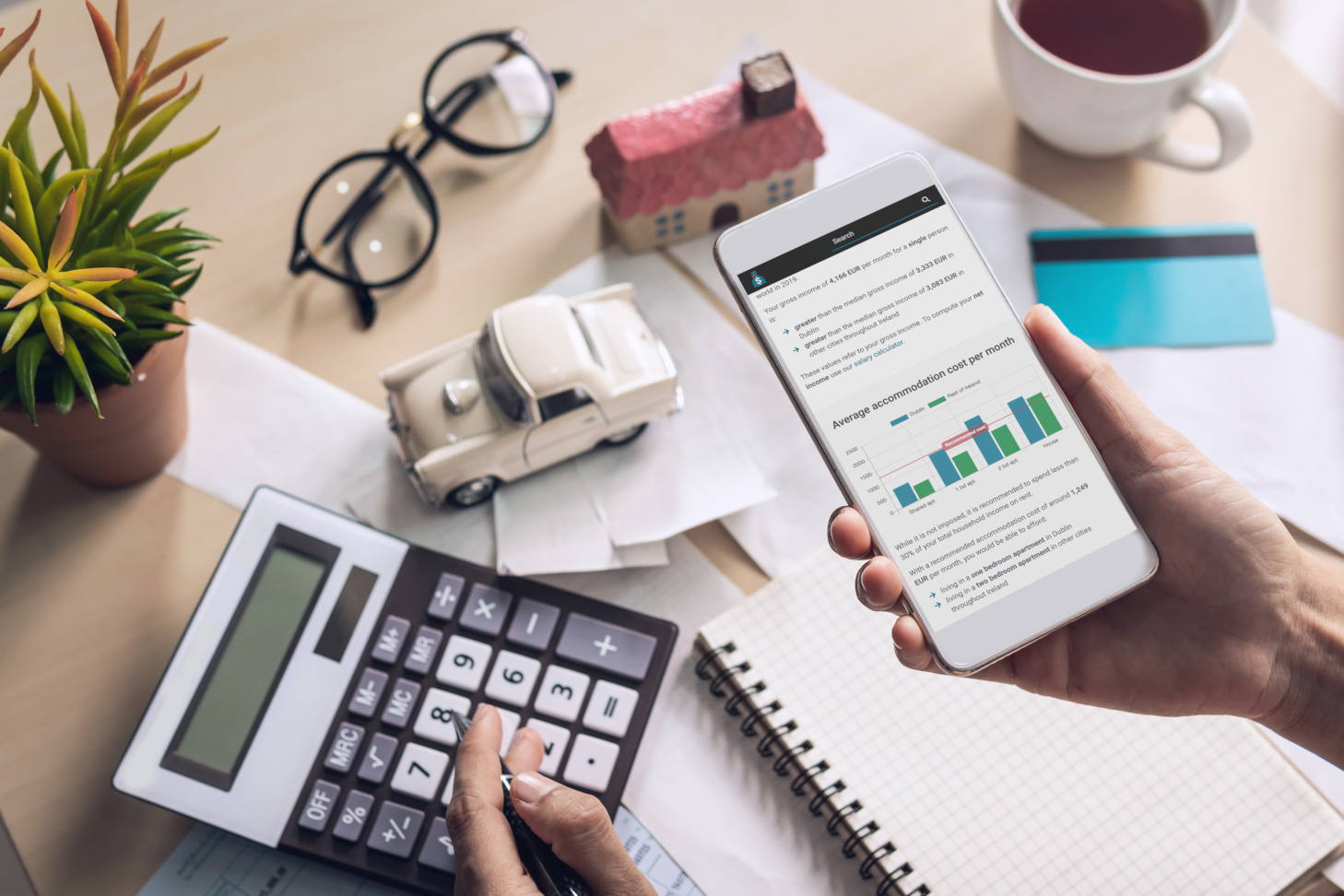 There's no denying that London is an expensive place to live, but it's also a vibrant city that's full of things to do and opportunities to pursue. If we summarise the figures described in the sections above, here is what the average Londoner can expect to spend from month to month:
| Spending Category | Monthly Cost |
| --- | --- |
| Accommodation (Rent) | £900 - £1,800 |
| Utilities | £250 - £350 |
| Travel and Transport | £140 - £300 |
| Food and Groceries | £200 - £300 |
| Entertainment | £300 |
| Sports and Health | £50 |
| Total Monthly Cost | £1,840 - £3,100 |
As you can see, the cost of living in London varies wildly depending on the sort of lifestyle that you choose. It's possible to get by in London even on lower salaries, but it is important to think about where you want to live and what you'll spend your time doing.
Estimates suggest that the average single person living in the city will spend £793.96 per month after having already paid rent. That sounds like a lot of money (and it is!) but many Londoners lead active social lives and enjoy some of the city's attractions on a more regular basis than residents elsewhere in the UK.
Millions of people live, work, and entertain themselves in London, and many of them don't earn a huge salary. To find out more and start budgeting for your next big move, visit our UK salary calculator.