Lawyer Salary UK — How Much Do Law Professionals Earn?
The UK has a vibrant legal community with more than 10,000 law firms and almost 150,000 practising solicitors. While law is one of the highest-paid career paths in the world, not all lawyers are high earners as our summary of UK legal salaries shows.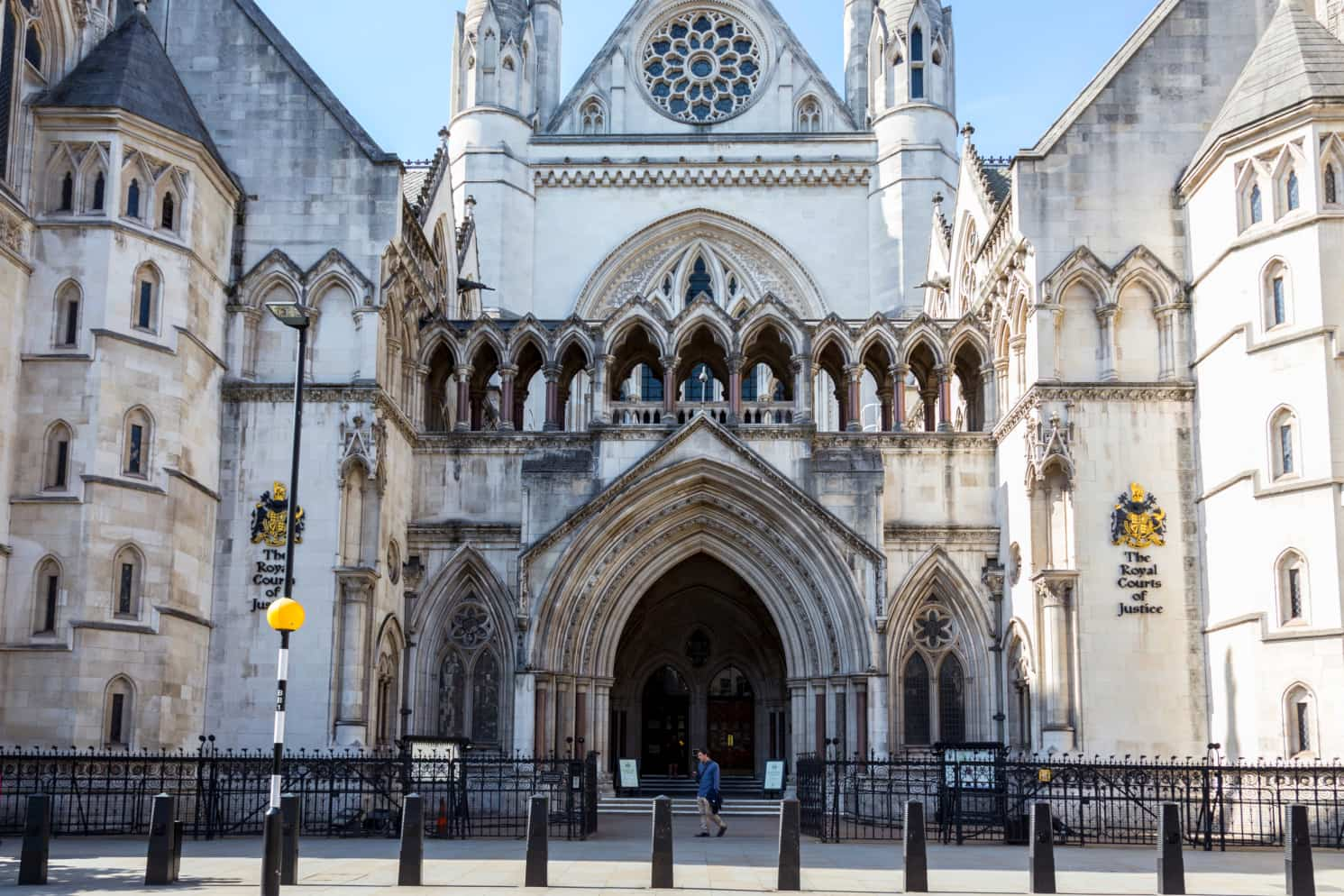 The UK has a thriving legal services sector with thousands of practising lawyers and an annual turnover of almost £37 billion. This huge sum is generated by fee earners working in a variety of areas, barristers supporting their clients through litigation, and support staff that provide specialist knowledge and administration.
Although law is typically viewed as a highly lucrative career path, the amount solicitors, barristers and others can expect to earn depends on a number of factors including location, specialism, and experience level. While those who work in London generally earn more than their regional counterparts, practice area also has a major impact on earning potential with corporate lawyers attracting much higher salaries than those who specialise in criminal law.
In this guide, we review the average salary of legal professionals working throughout London and the rest of the country. Join us as we explore how much lawyers earn in the UK.
1. Average Solicitor Salary
Solicitors are likely to be the first port of call for anyone who may need legal advice in the UK. As qualified legal professionals, they provide advice and representation to clients across a huge number of practice areas.
Solicitors are responsible for providing legal guidance and strategy, dealing with the administration of their clients' matters, preparing official documents, and negotiating to achieve desirable outcomes.
Solicitor Salary London
The average salary (median gross — before tax) for solicitors working in London is £88,000.
While that is a very respectable salary, many ultra-high earners work as equity partners for some of the world's largest law firms and attract a significantly higher paycheque. Although numbers vary, reports suggest that 75% of London law firm partners earn more than £250,000 per year. The top 17% earn in excess of £1,000,000, while the elite 2% earn more than £2,000,000 annually.
In contrast, the average salary for London criminal solicitors is £52,500. That is just below London's overall average salary, which sits at £53,700 across all job roles.
Solicitor Salary UK
Solicitors working outside of London can expect to earn less than their capital-based counterparts. According to figures from the Law Society, the average annual salary for solicitors across the entire UK is £62,000. Solicitors working in the south of England earn £56,000 on average, while those in the North attract a yearly package of £43,000. These figures do not necessarily account for partners in popular high street firms, whose earnings may be closer to those of their peers in London.
2. Average Barrister Salary
Barristers are specialist advocates who represent individuals, businesses, and organisations in court. They are usually instructed by a client's solicitor to plead a case before a court and judge. Unlike solicitors, many barristers are self-employed, although others work for the Crown Prosecution Service (CPS) or the government.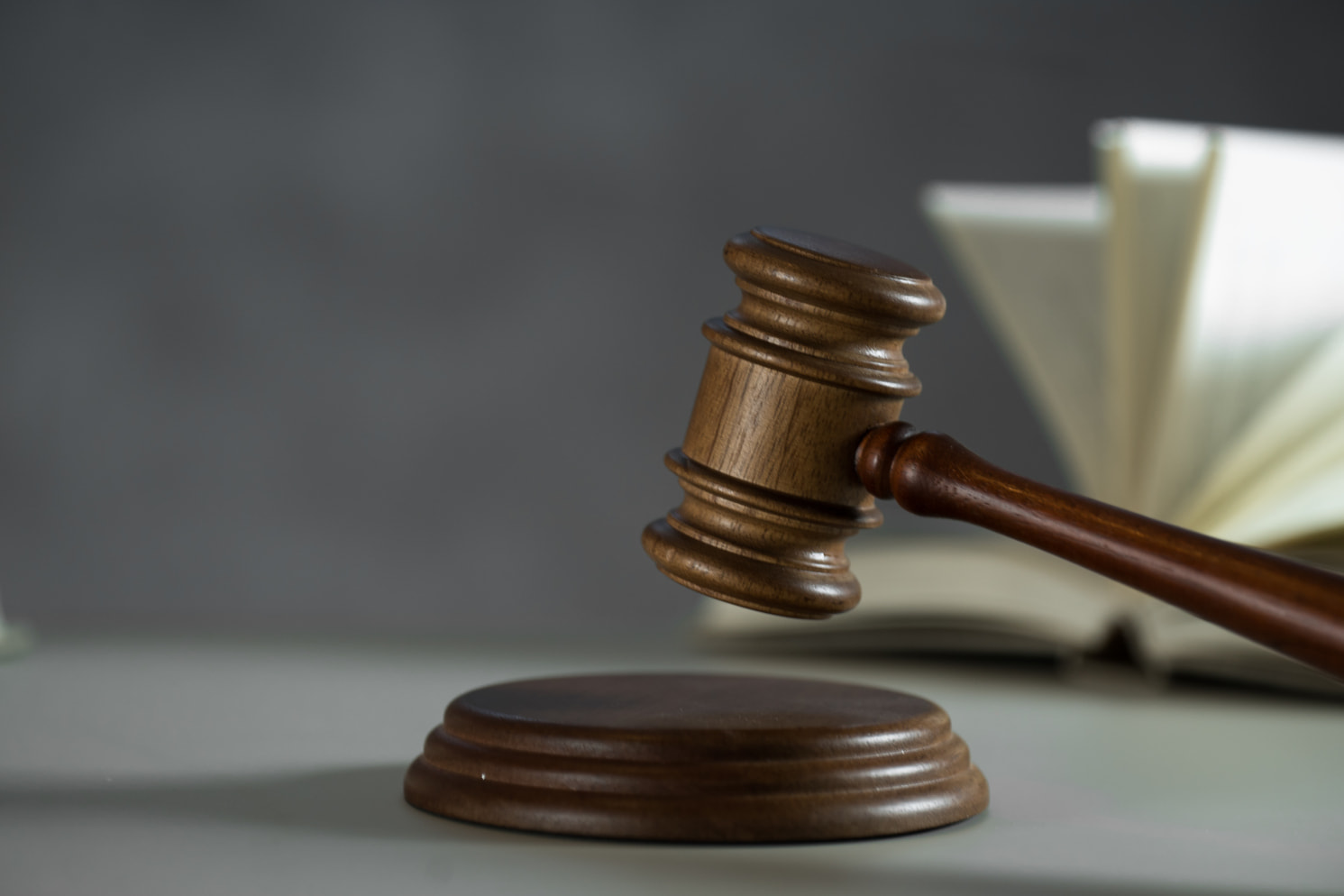 Barrister Salary London
The average barrister's salary in London is almost £67,500 per year. As with other vocational legal roles, the amount a barrister can earn will vary depending on their seniority and practice area.
Elite barristers who are part of the most respected chambers can earn more than £1,000,000 per year. Contrastingly, some London criminal barristers only attract legal aid work and can earn as little as £20,000 per year.
Barrister Salary UK
Barristers working outside of London earn a reported average of around £54,000 per year. Since many barristers are self-employed, there is a lack of central salary reporting and so it is more difficult to gauge how accurate these figures are. Despite this, most barristers working outside of London deal with smaller cases and lower-value claims — so it makes sense that they earn less on average than their colleagues in London.
3. Average Paralegal Salary in the UK
Paralegals typically work in law firms providing support to qualified solicitors and even handling their own case files for less complex matters. They have usually received some legal training, and many aspire to qualify as a solicitor, barrister, or chartered legal executive in their own right.
The average salary for paralegals working in the Greater London region sits at £28,000 per year, although experienced candidates may attract a higher salary from more prestigious firms. The average paralegal salary for those working in other parts of the UK ranges from £18,000 to £25,000 per year, depending on experience.
4. Average Salary for UK Legal Secretaries
Legal secretaries and personal assistants (PA) are the backbones of law firms across the UK. They assist solicitors by providing administrative support, ensuring that clients are looked after properly, and that the firm sends out bills to collect income. They also transcribe notes, maintain complex filing systems, and help lawyers to manage their busy calendars.
Legal personal assistants (PA) and secretaries in London earn an average salary of £35,000 per year, with a range of between £22,000 to £40,000 depending on the type of firm they work for. For PAs working in regional practices, average annual salaries range between £18,000 to £30,000.
Your salary may depend just as much on your location as your field of work. Lawyers in London typically earn more than their colleagues elsewhere in the UK. Learn more about the Cost of Living in London versus the rest of the UK by visiting our dedicated guide.
5. The Different Types of UK Law Firms
How much you earn as a UK lawyer depends just as much on your location as it does on your practice area and the type of firm you work for. There are several firms that pay their staff and partners substantially higher rates than the competition, attracting top talent and some of the most prestigious work available on the UK job market.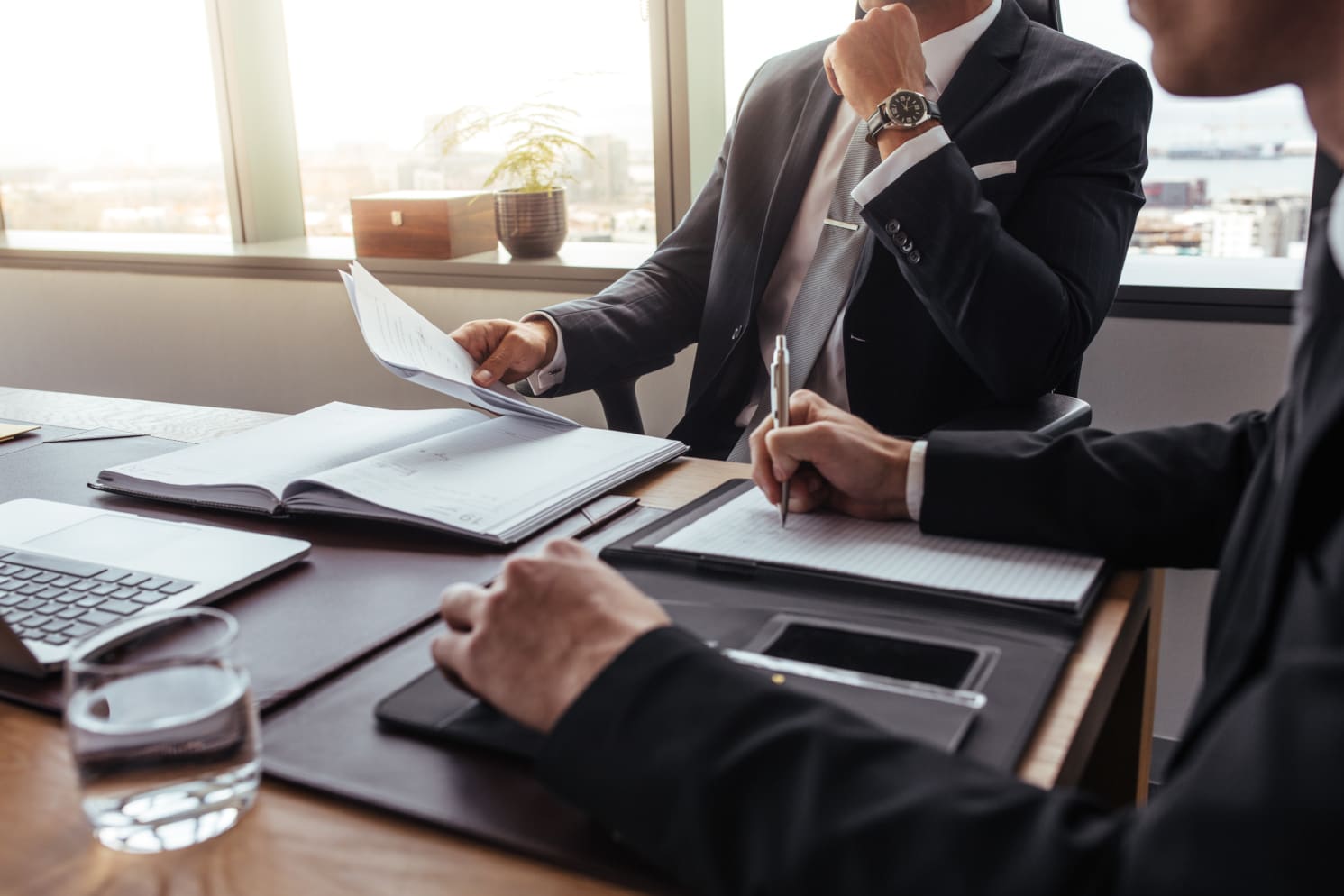 The US Elites
There are many US law firms that have crossed the Atlantic to set up shop in London, with many offering lucrative roles to high-flying solicitors who are willing to put in very long hours in return for attractive salary packages.
These international legal powerhouses pay their newly qualified lawyers up to £150,000 per year, while the highest-earning equity partners may even take home over £3,000,000 per year, measured in Profit Per Equity Partner (PEP).
The Magic Circle
The "Magic Circle" is a term used to describe a select few law firms that are considered to be the best in Britain. These traditionally include Allen & Overy, Freshfields Bruckhaus Deringer, Linklaters, and Slaughter and May. They are large firms, offering high salaries and the chance to work on big deals.
These firms pay their newly qualified lawyers up to £100,000 per year, rising to over £150,000 for senior associates. Partners often earn more than £1,000,000 per year, although billable hours are also comparably high and so these huge rewards come with a lot of hard work attached.
The Silver Circle
Silver Circle law firms are among the most elite legal institutions in the UK. While smaller than the Magic Circle giants, they are still highly profitable and offer excellent opportunities for legal career progression. Firms falling into this category may include Macfarlanes, Travers Smith, and Mishcon de Reya.
These firms are known to pay their newly qualified solicitors up to £85,000 per year, with salaries rising to around £120,000 for more senior associates. Equity partners may also earn in the region of £800,000 to £1,000,000 per year — in some cases even punching upwards to rival the Magic Circle.
The West End Boutiques
London's West End plays host to many boutique and specialised law firms, representing fewer institutional clients but still managing to hold onto wide acclaim and some prestigious accounts. These are smaller law firms with lower salaries than some other major London-based competitors, yet junior solicitors can still pick up annual earnings of around £65,000. Partners may earn anything from £200,000 to £800,000 depending on the level of business they can pull in.
Regional Firms
London is not for everyone, and that is okay! There are plenty of legal roles outside the capital city, and most ordinary people are actually more likely to interact with a solicitor outside of London when dealing with criminal cases, divorces, and the management of deaths and inheritance.
Regional heavyweights operating out of Bristol, Manchester, and Leeds pay their associates up to £80,000 per year, while smaller local firms pay in line with the national average for solicitors of £62,000 per year.
From senior solicitors to graduate paralegals, our UK Job Search could help you to find your dream legal job in the UK.
6. Final Thoughts
Lawyers are held in high esteem and are often regarded as some of the most respected professionals in the UK. Practising law requires discipline, dedication, and a sharp skill set — but not all lawyers fit the high-flying wealthy stereotype shown by the media.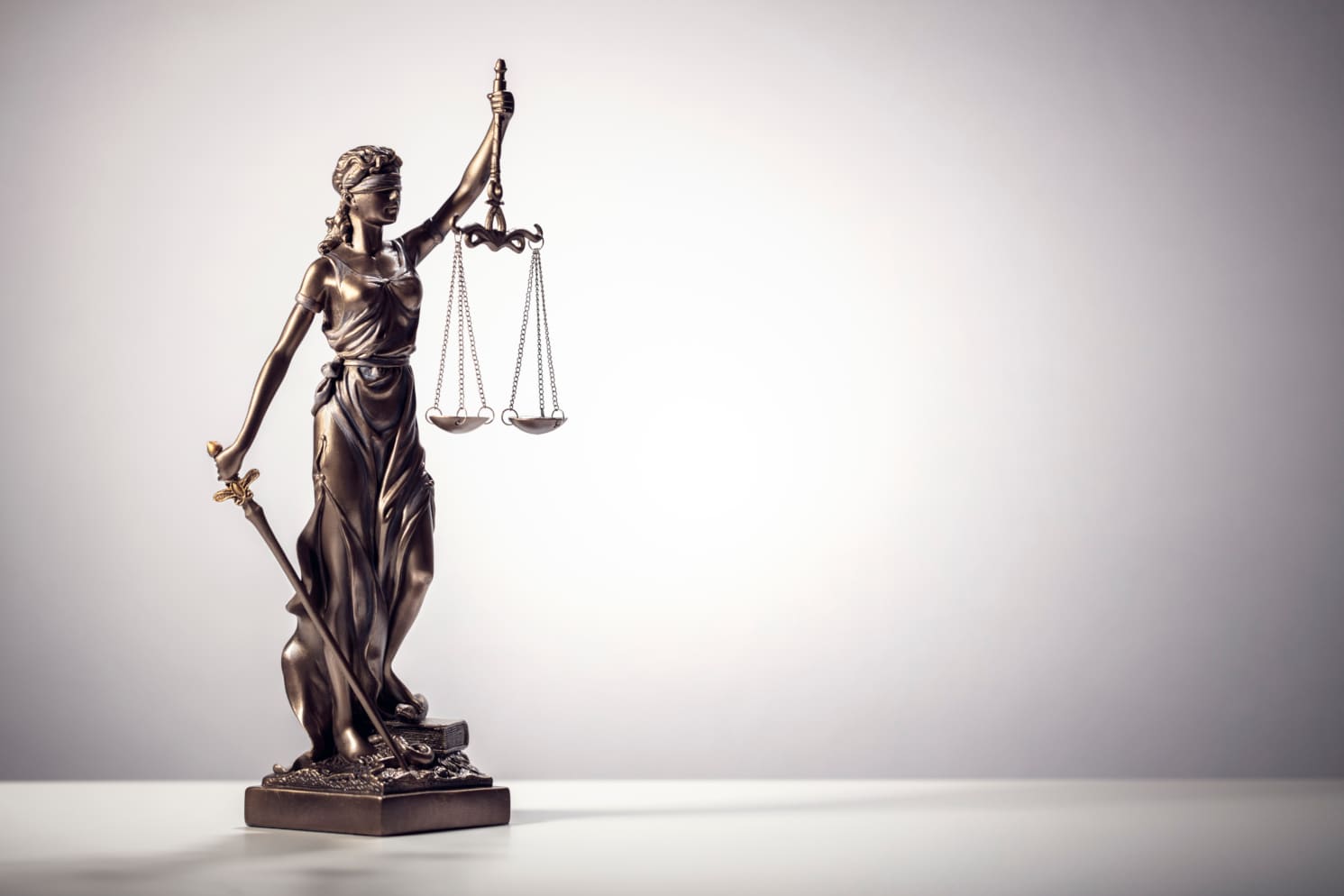 The table below summarises how much legal professionals working in different roles can expect to earn in London and across the UK:
Average UK Lawyer Salaries
Role / Career Path
Average Salary in London
Average Salary in the UK
Solicitor
£88,000
£62,000
Barrister
£67,500
£54,000
Paralegal
£28,000
£23,000
Legal Secretary
£35,000
£25,000
Applying for a job as a lawyer in the UK could help you to build an exciting career whilst offering great financial benefits. Whether you are already qualified or are looking to switch into a new role, there are many opportunities for ambitious professionals in London and throughout the rest of the UK.
To find out more and learn how a legal career could change your budget, visit our UK Salary Calculator.
Moving is tough — especially if you are taking a new role in a different country! If you are starting a new chapter in the UK, an account with Wise could be exactly what you have been looking for. Visit their site now for some of the most affordable money transfers on the market.